The last Czech lesson: peas, Christmas, and emotions
There is snow outside the classroom windows, the entire country is paralyzed by ice, but not a single student is missing from the classroom. Everyone came to say goodbye to their favourite teacher. Kateřina Švehlová stands in front of the class and welcomes Ukrainian students to the last pre-Christmas lesson of the Czech language course. Her voice shakes a little with emotion, but once the interactive whiteboard lights up, her voice brightens and her professional tone is back.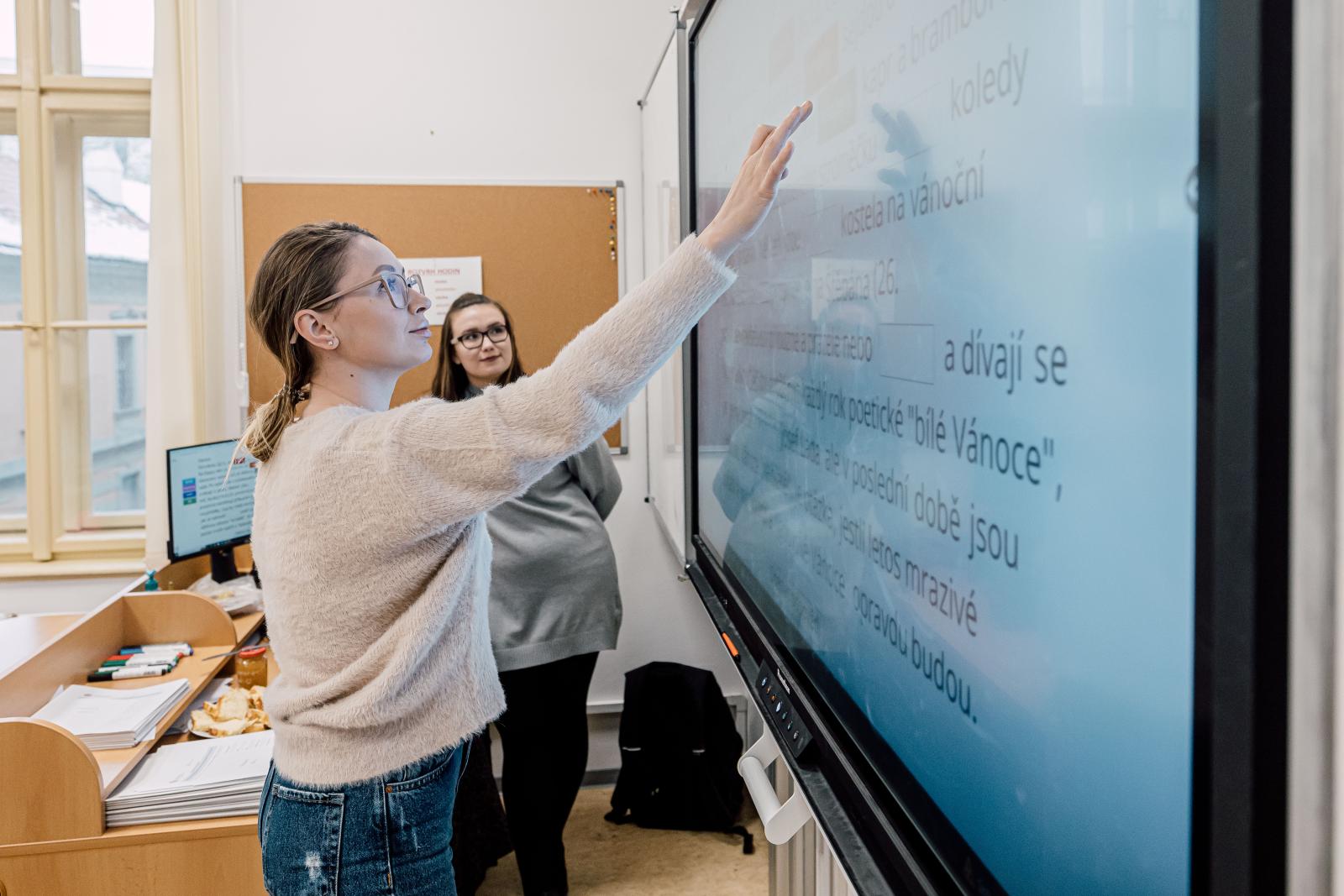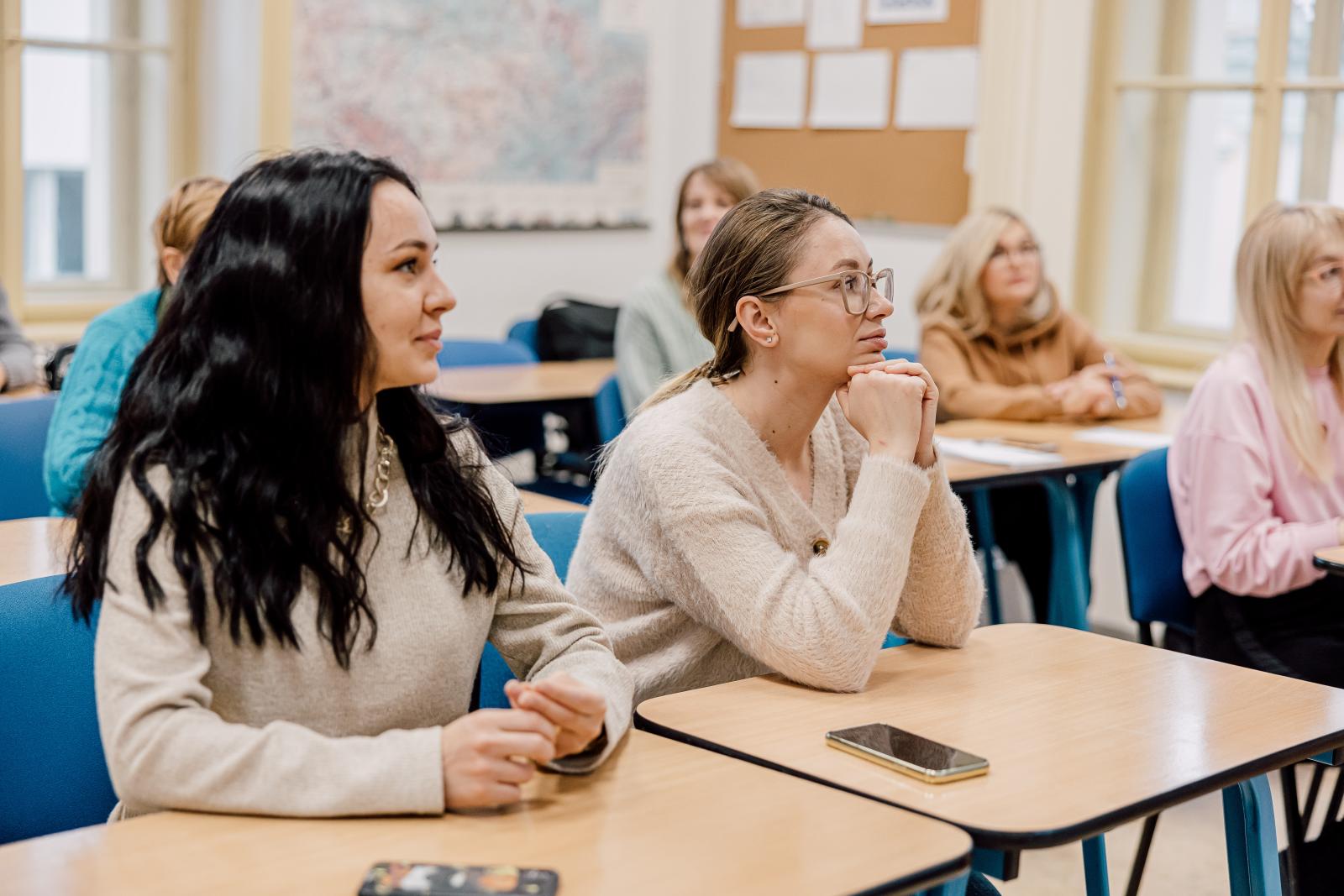 Images of potato salad ingredients show on the screen, and the Czech words for carrot, celeriac, root parsley, and gherkins can be heard from the individual desks, only peas and schnitzel ("hrášek, řízek") cause some problems with pronunciation. Kateřina explains to the students that her family grates one apple into the salad and that the composition of the Christmas side dish has thousands of variations.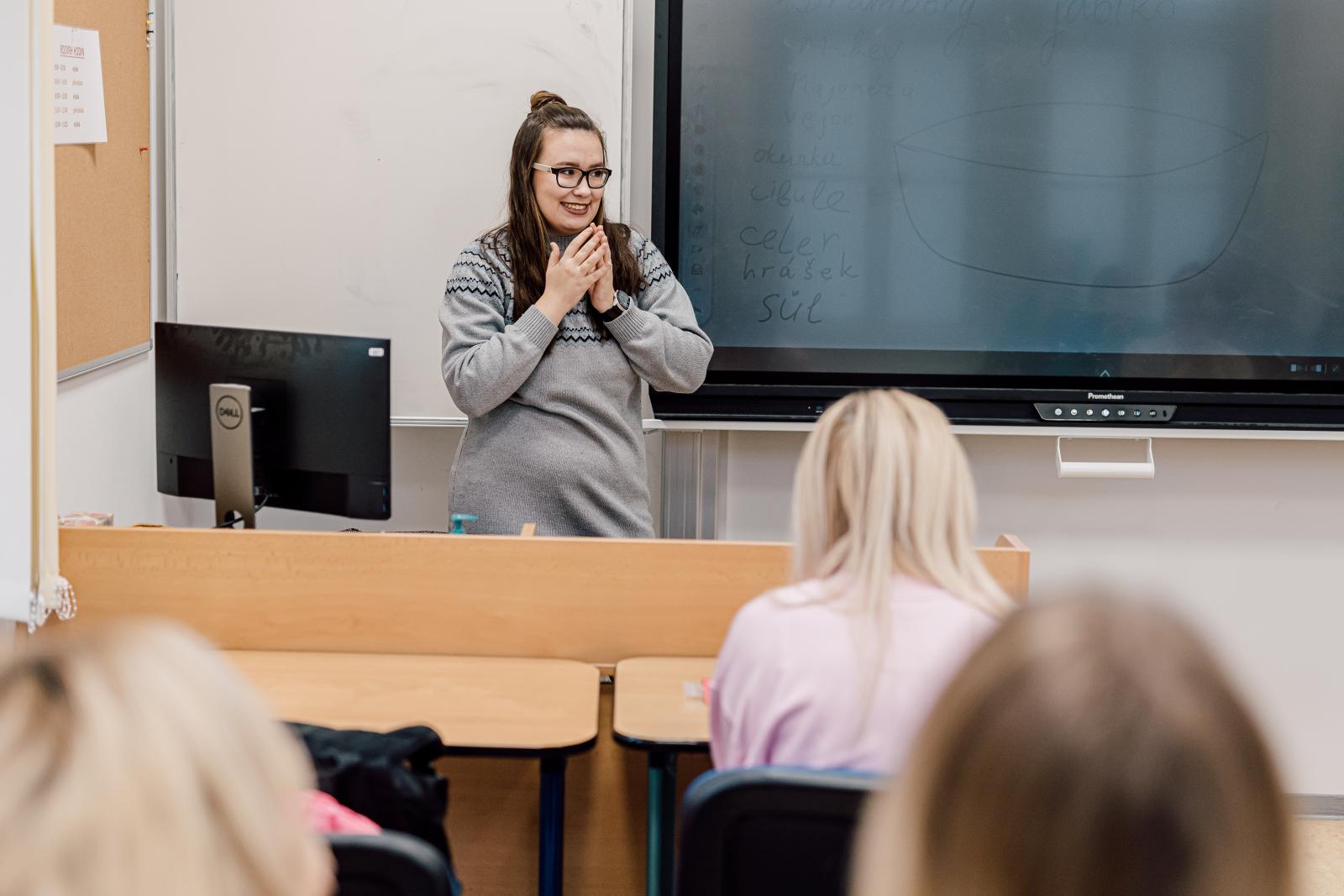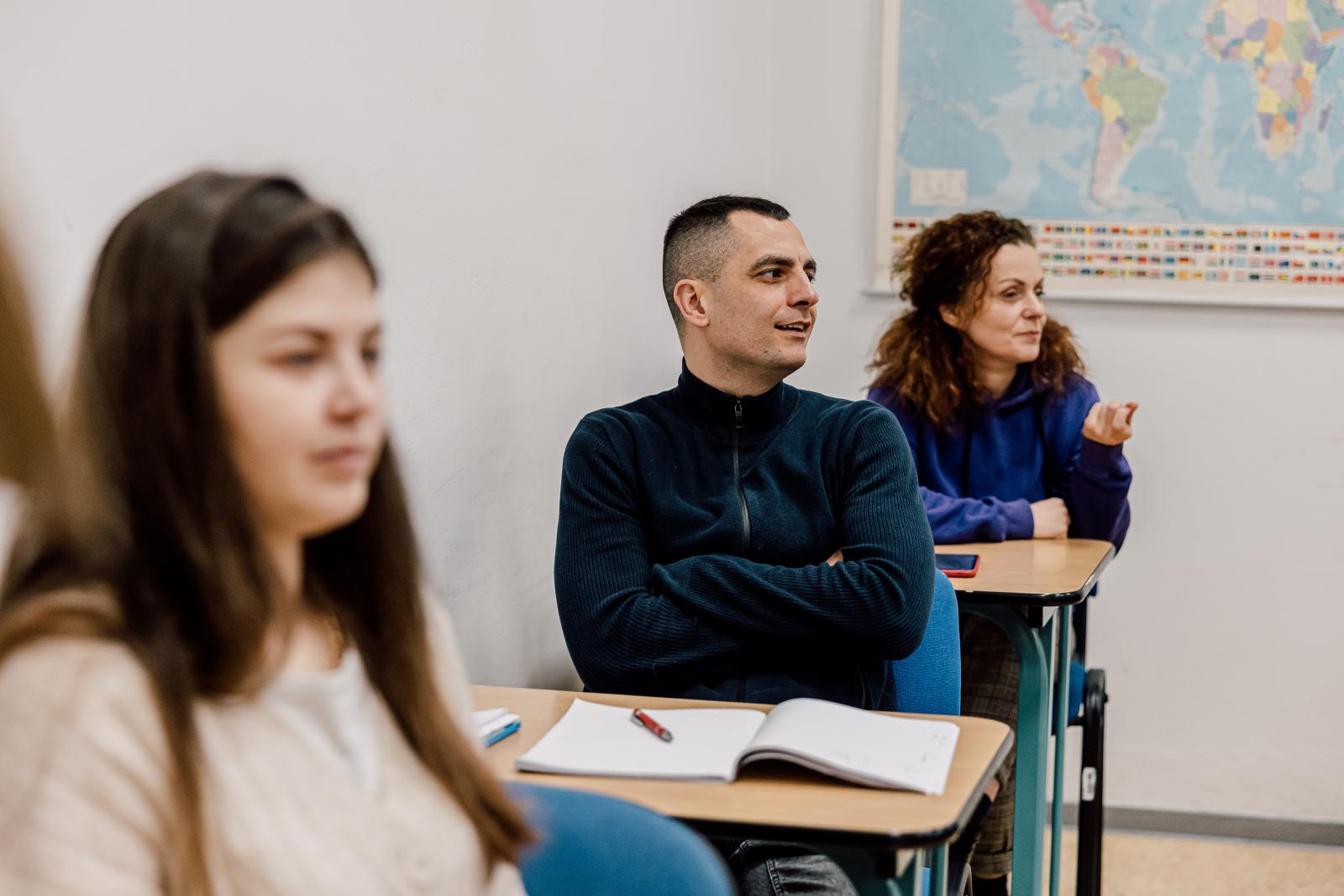 When all the students take turns answering, it's time for the most fun part of the lesson. Students pull out their mobile phones and scan the QR code for their favourite quiz. There is a tense silence in the classroom, occasionally interrupted by the muttering of students reading a question, sighing or hissing a swear word for having marked something wrong. After a while, the test is finished and Kateřina comments on the percentage of correct answers to individual questions. The only 100% success rate is when answering the question of what students will see on Christmas Day if they don't eat all day (a golden pig). It seems that the popular TV Kofola advert is successful not only in increasing sales, but also in raising awareness of Czech traditions.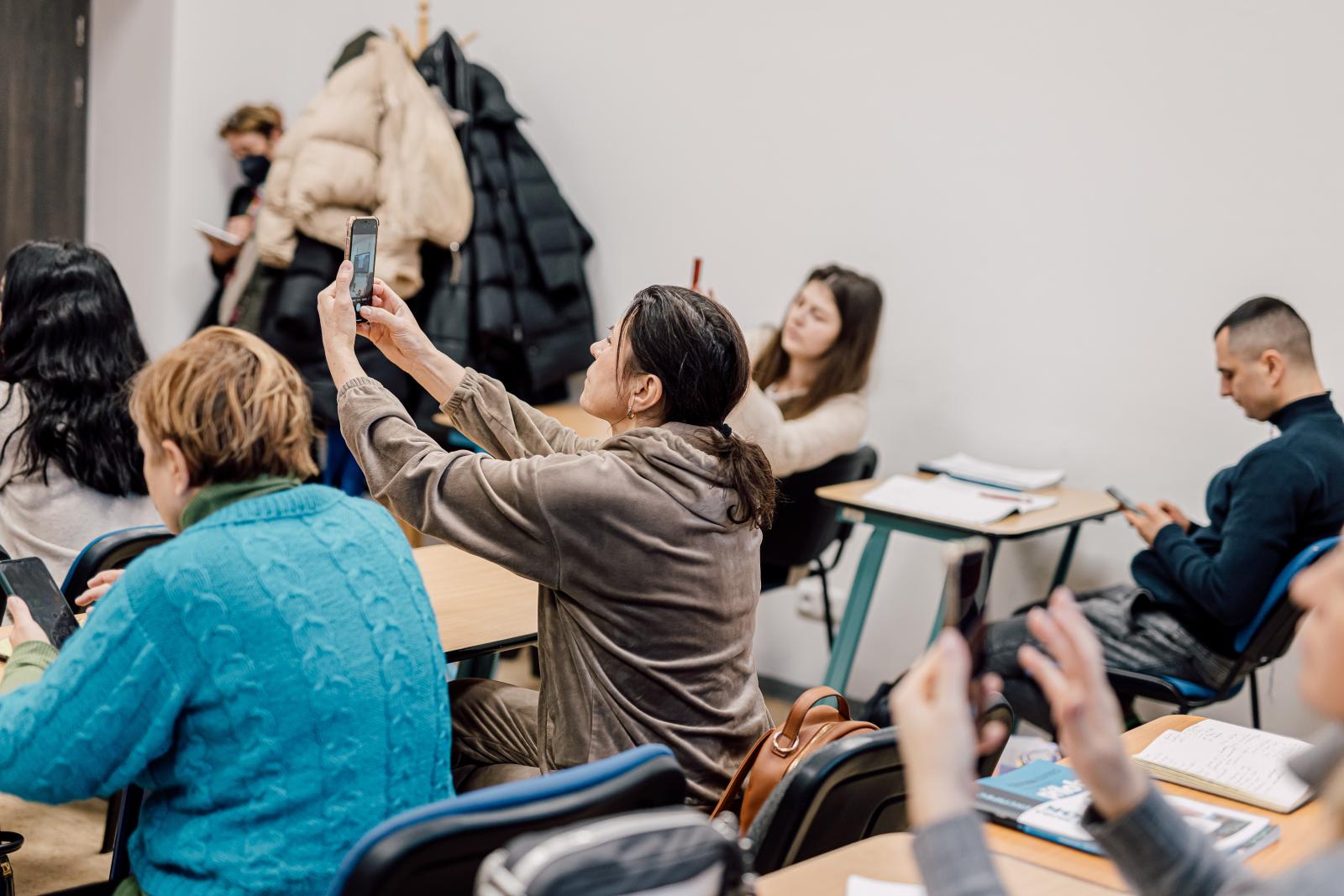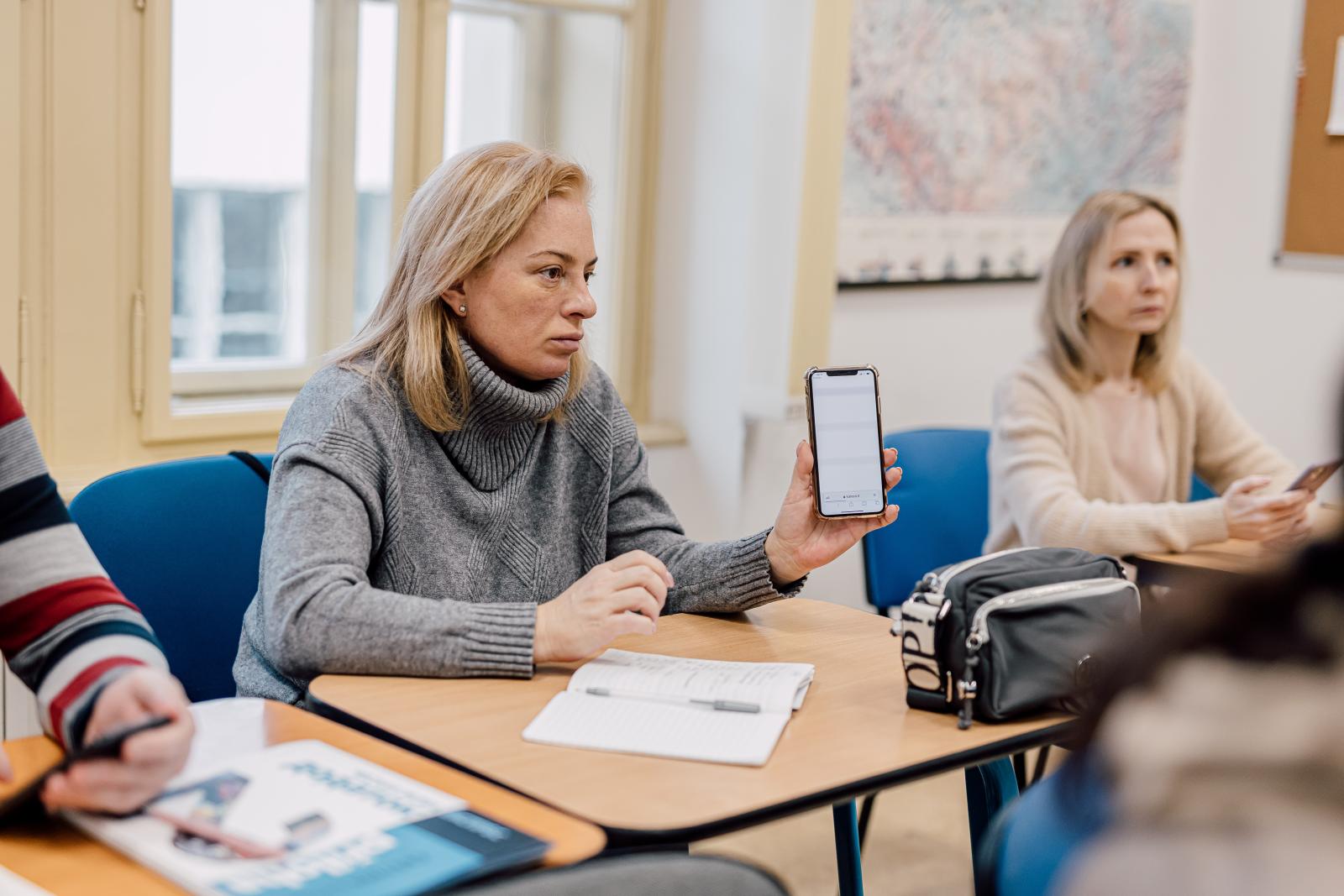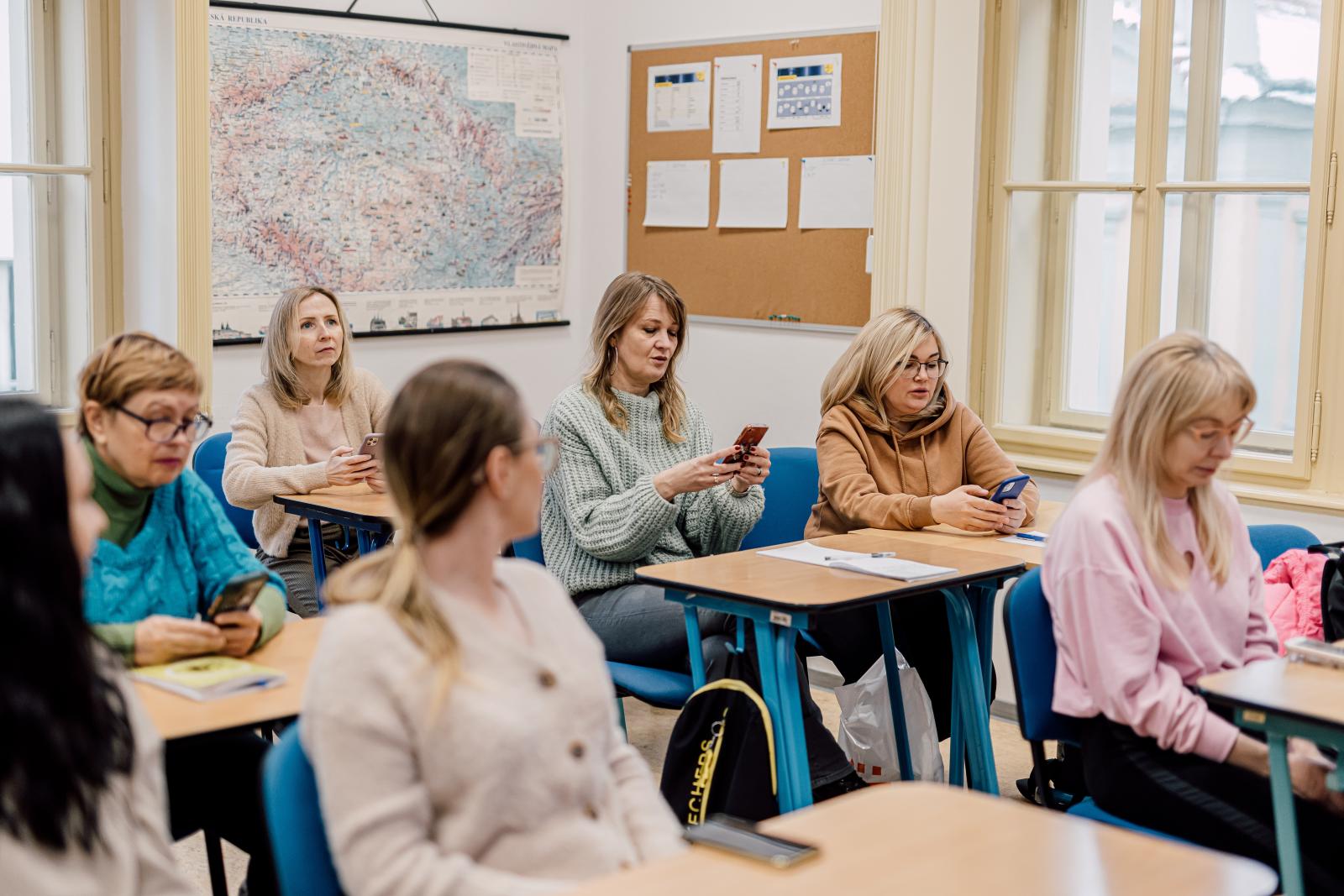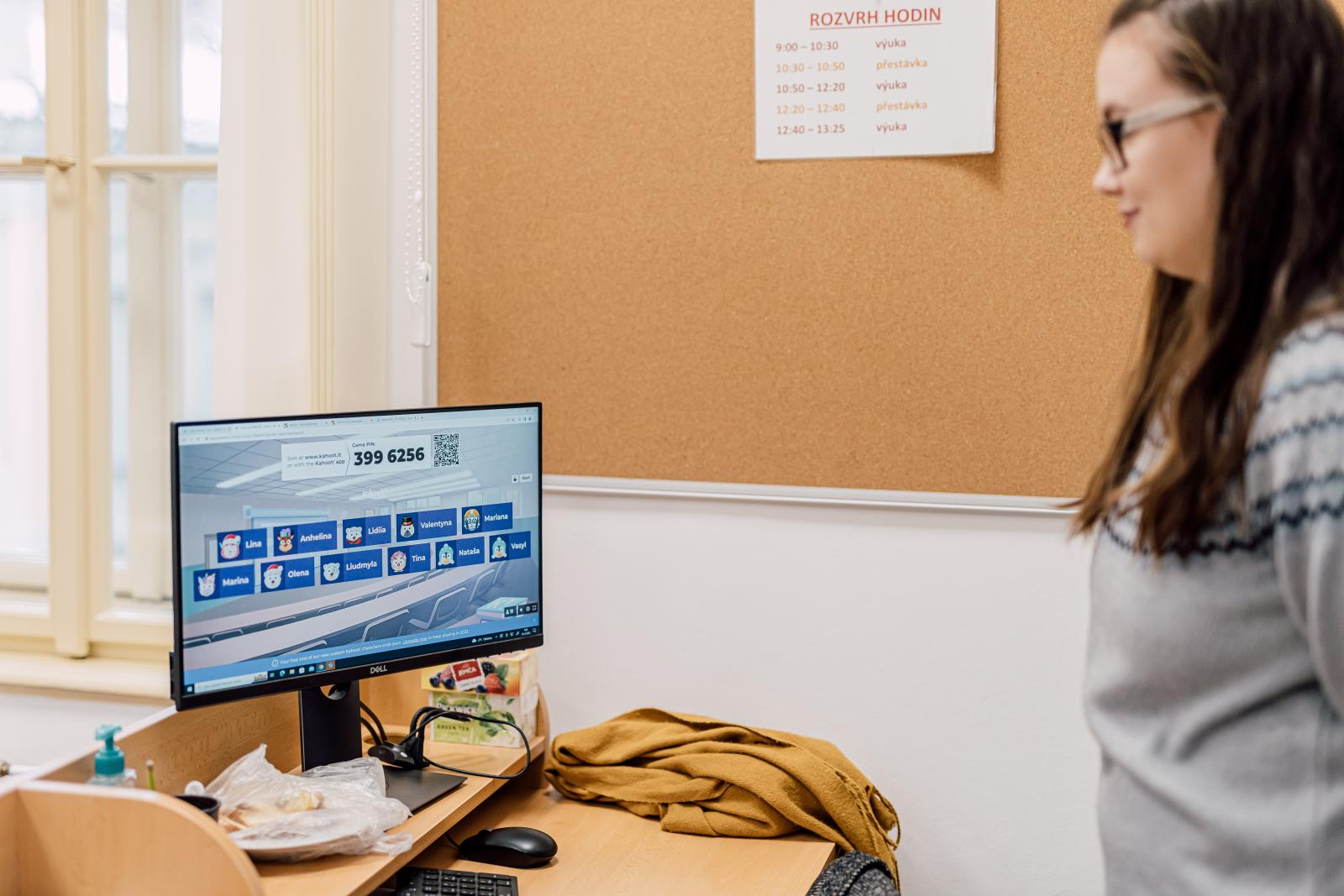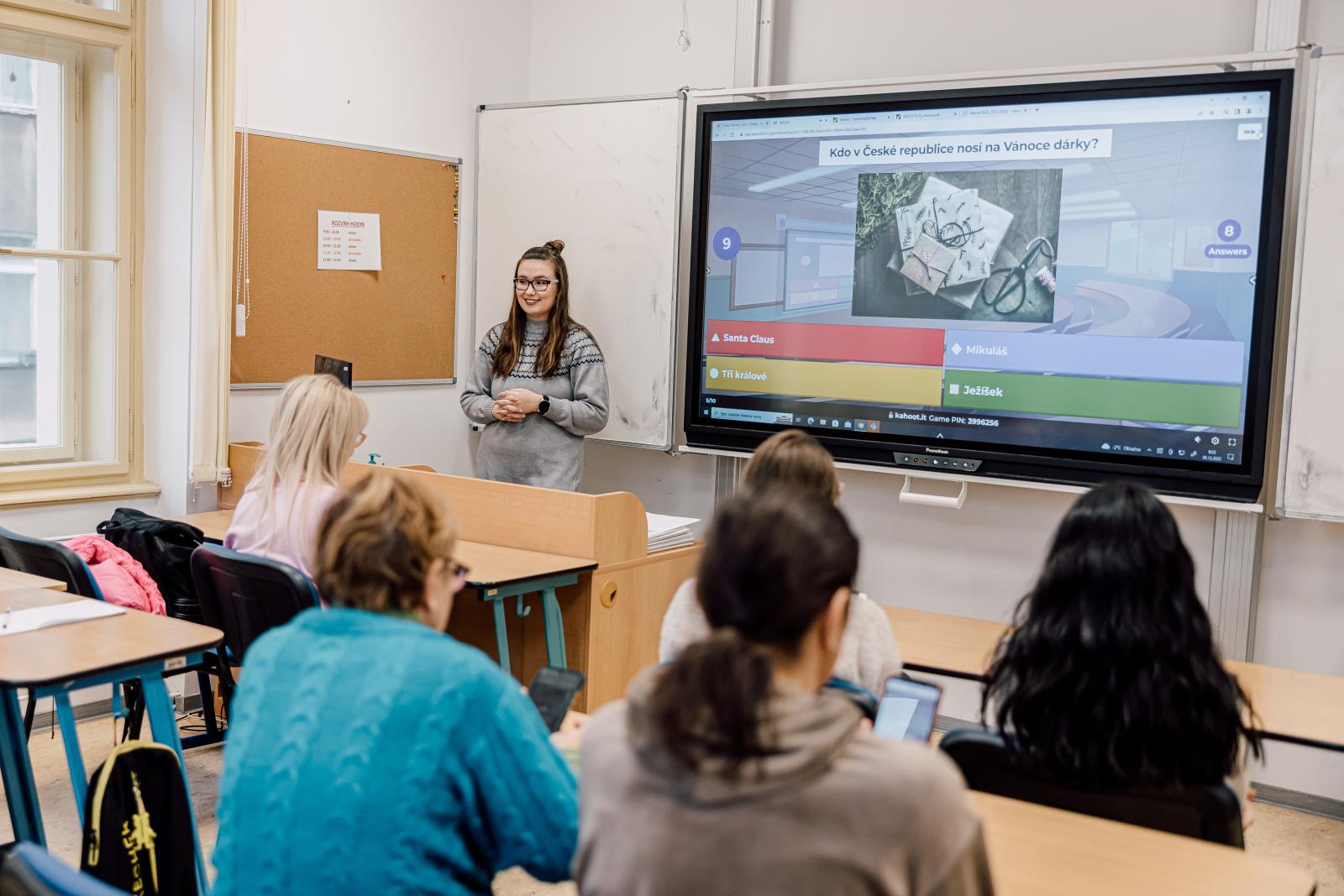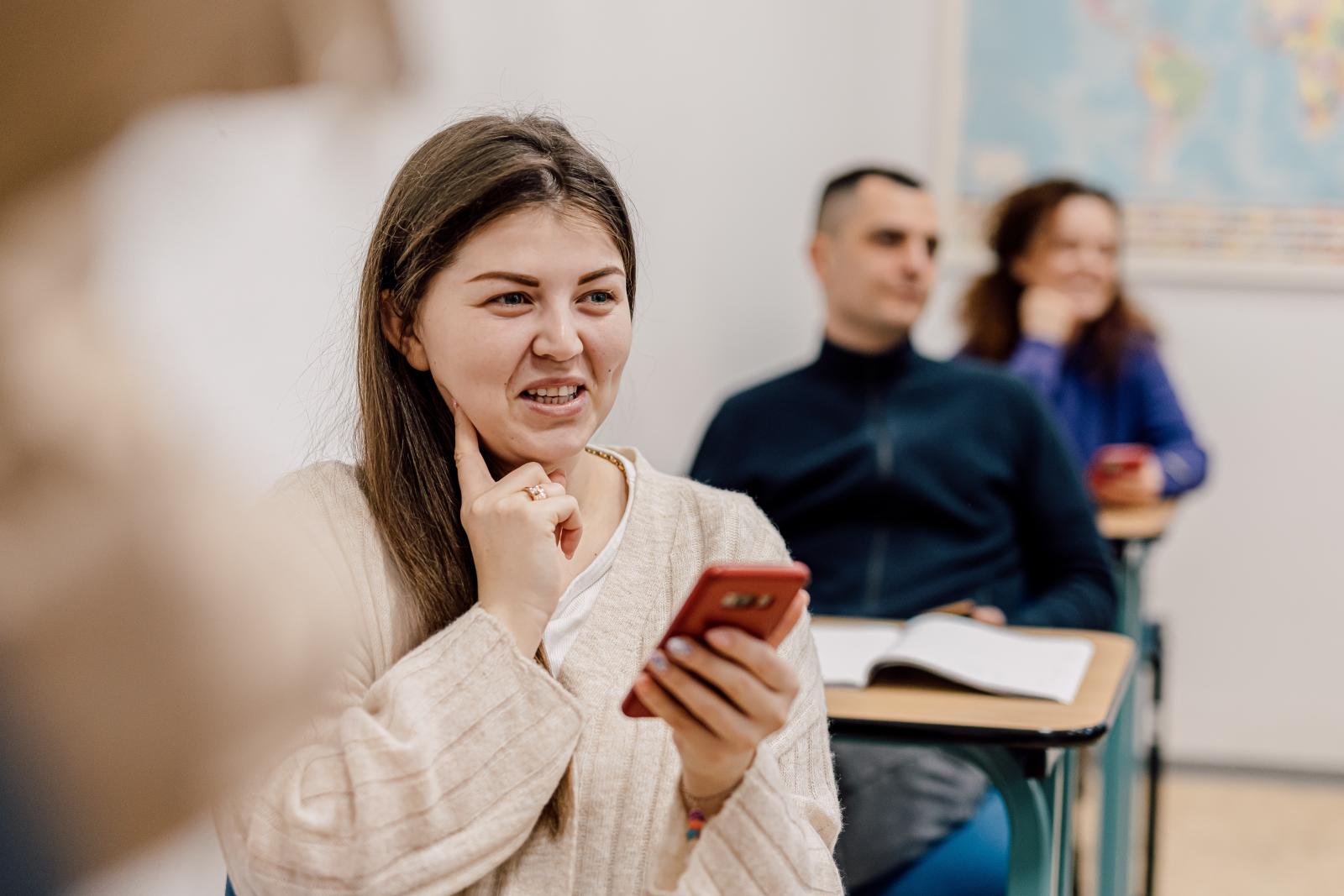 The practical lesson went by quickly and it was time to hand out certificates for completing the Non-Intensive course of Czech as a foreign language. "You were an excellent class and therefore you all deserve a certificate. I have to admit that I also learned a lot from you and I hope that we will meet again in the future," the teacher praised the students, and also prepared a sweet reward for everyone – a slice of homemade "vánočka".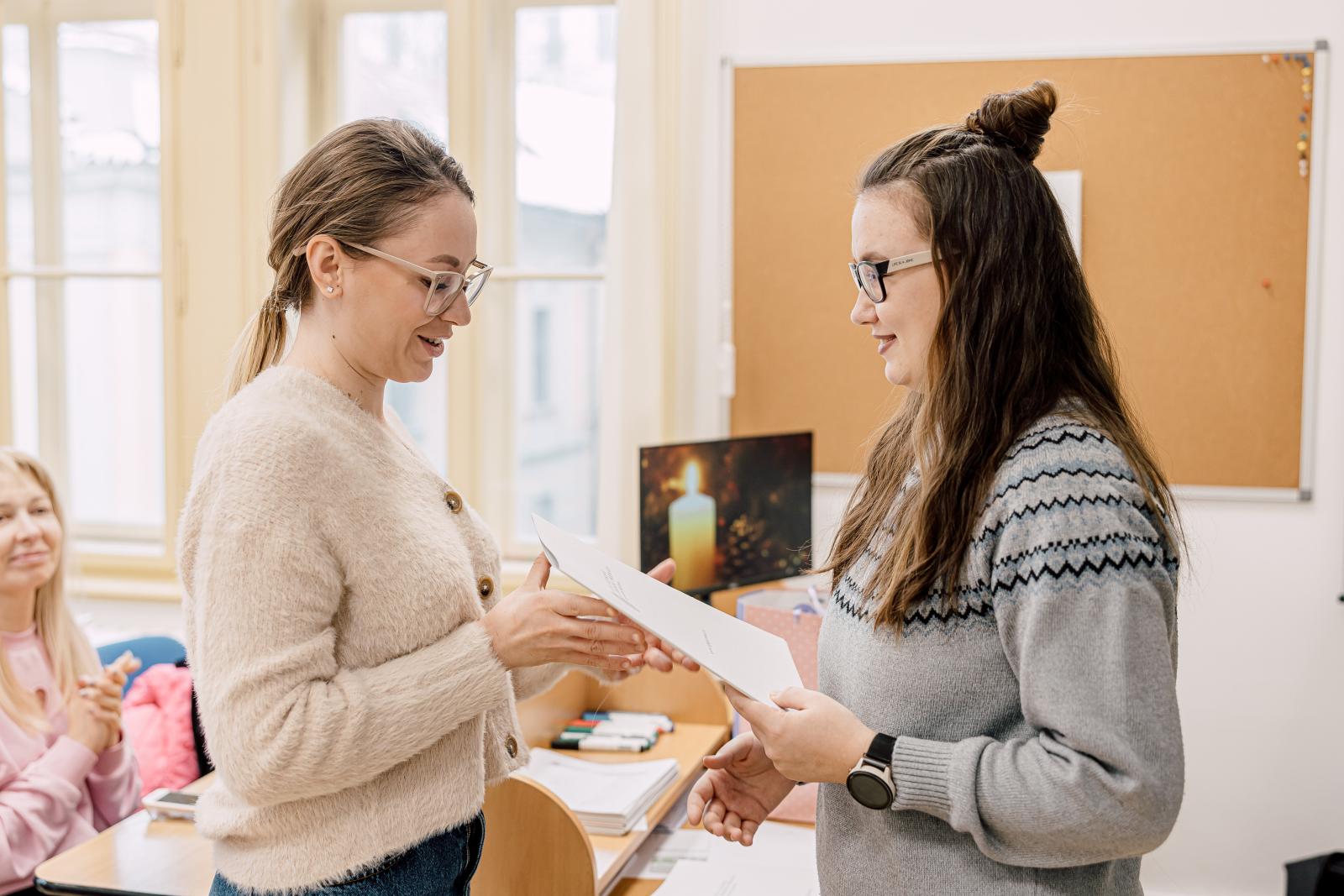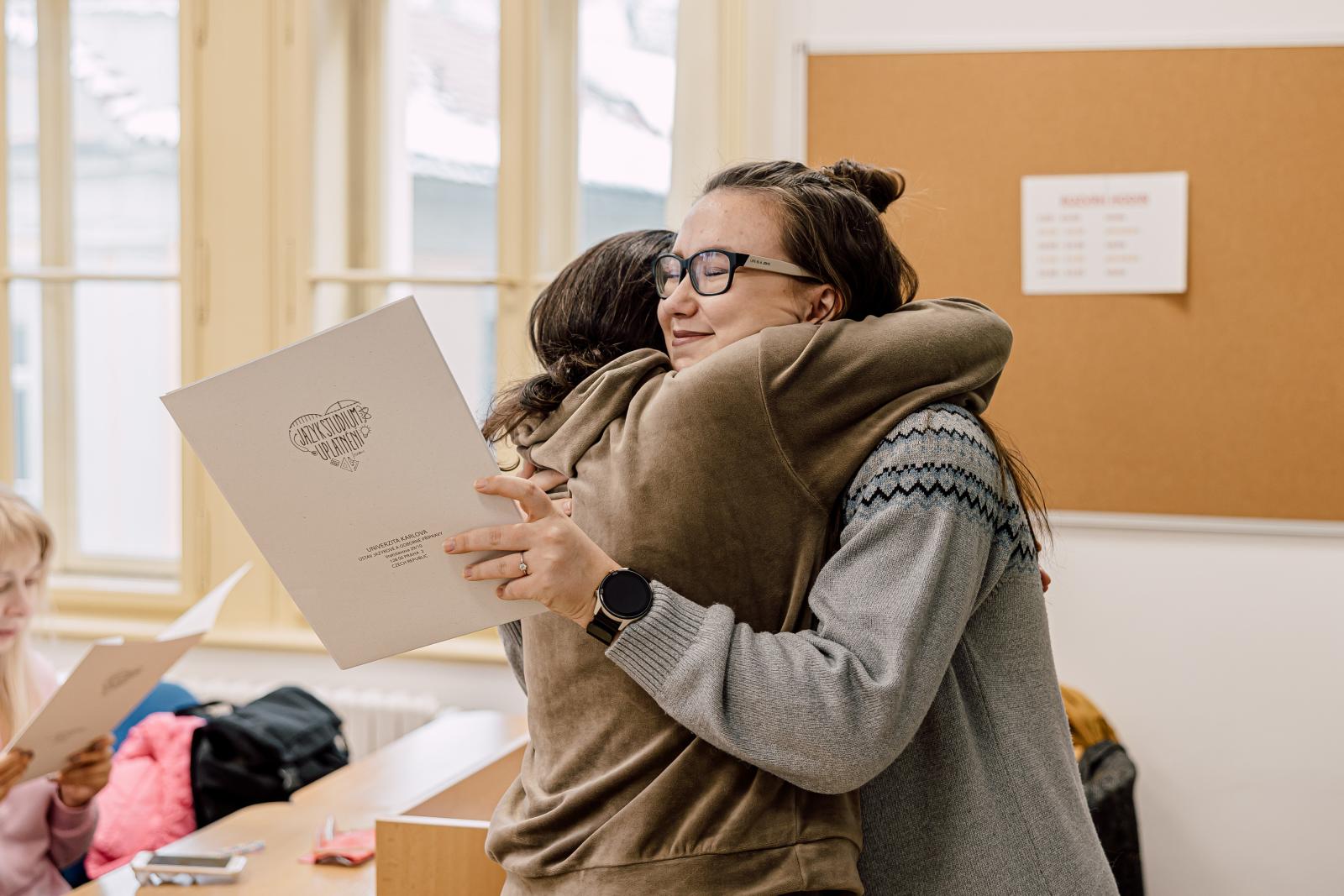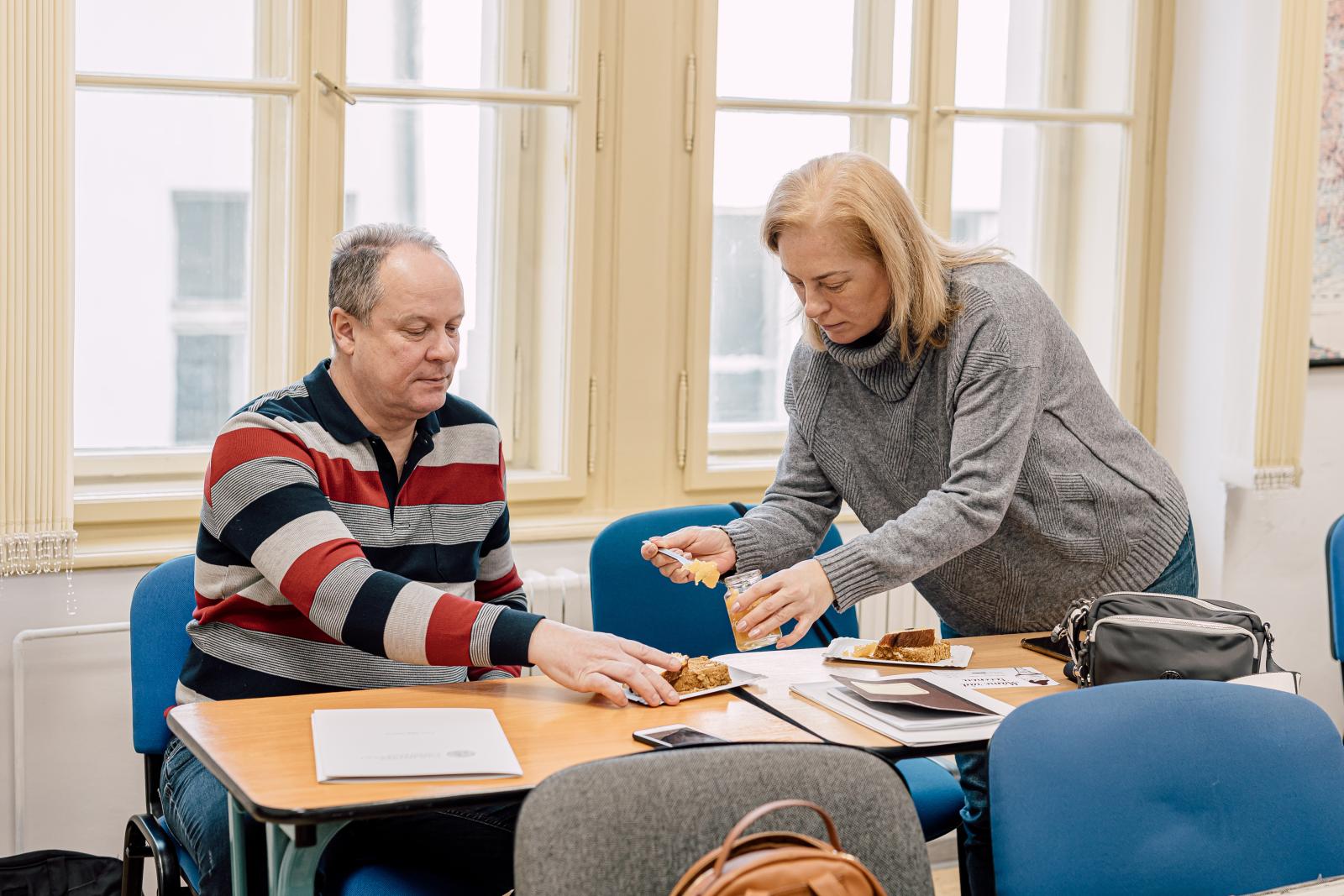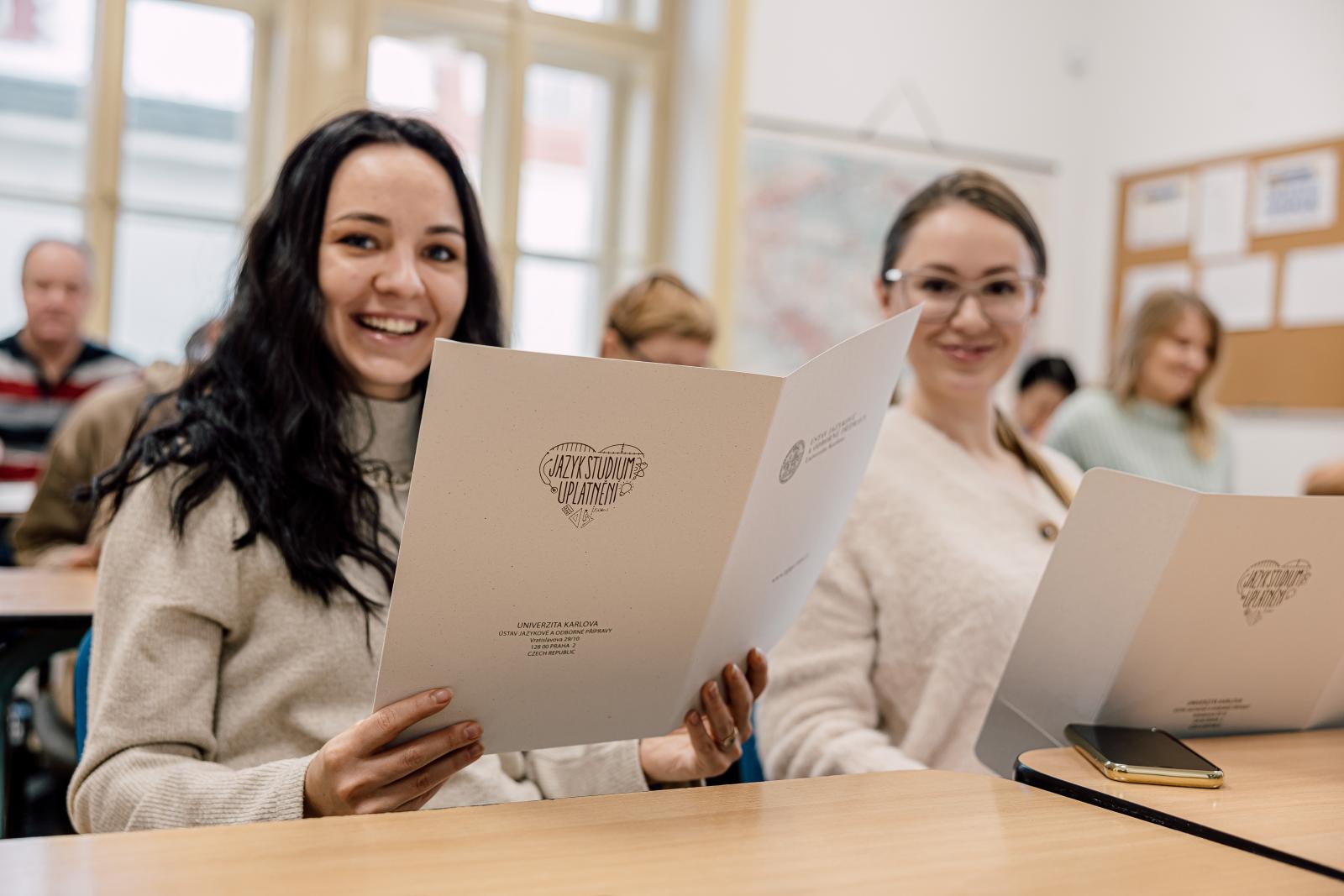 "Language is the most important tool for integration into society, and I would like to thank you on behalf of all Ukrainian refugees for quality education," said Vasyl when handing over the class gift. The former deputy director of a sporting goods factory, who now works as a storekeeper, made Kateřina very happy. His speech was flawless.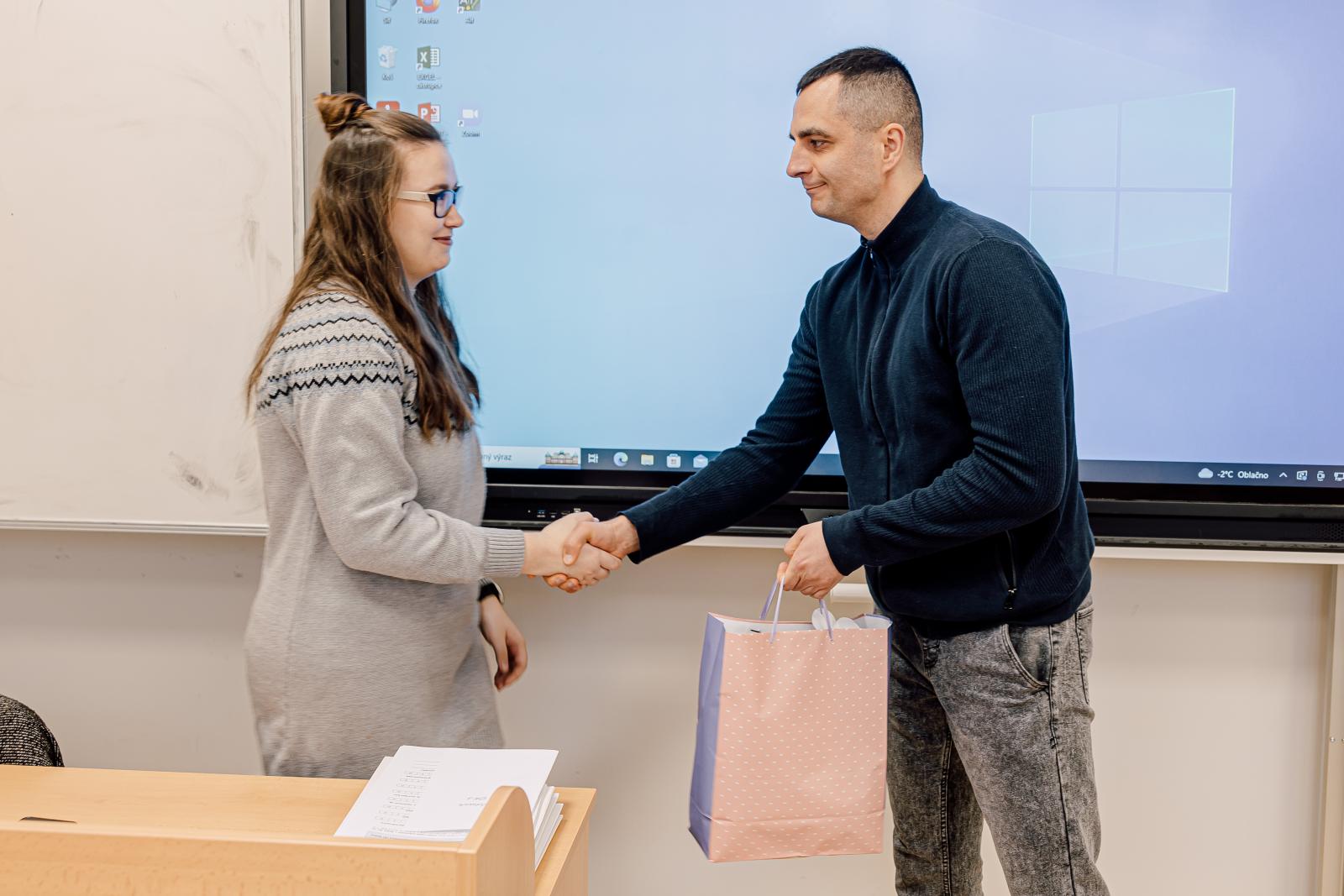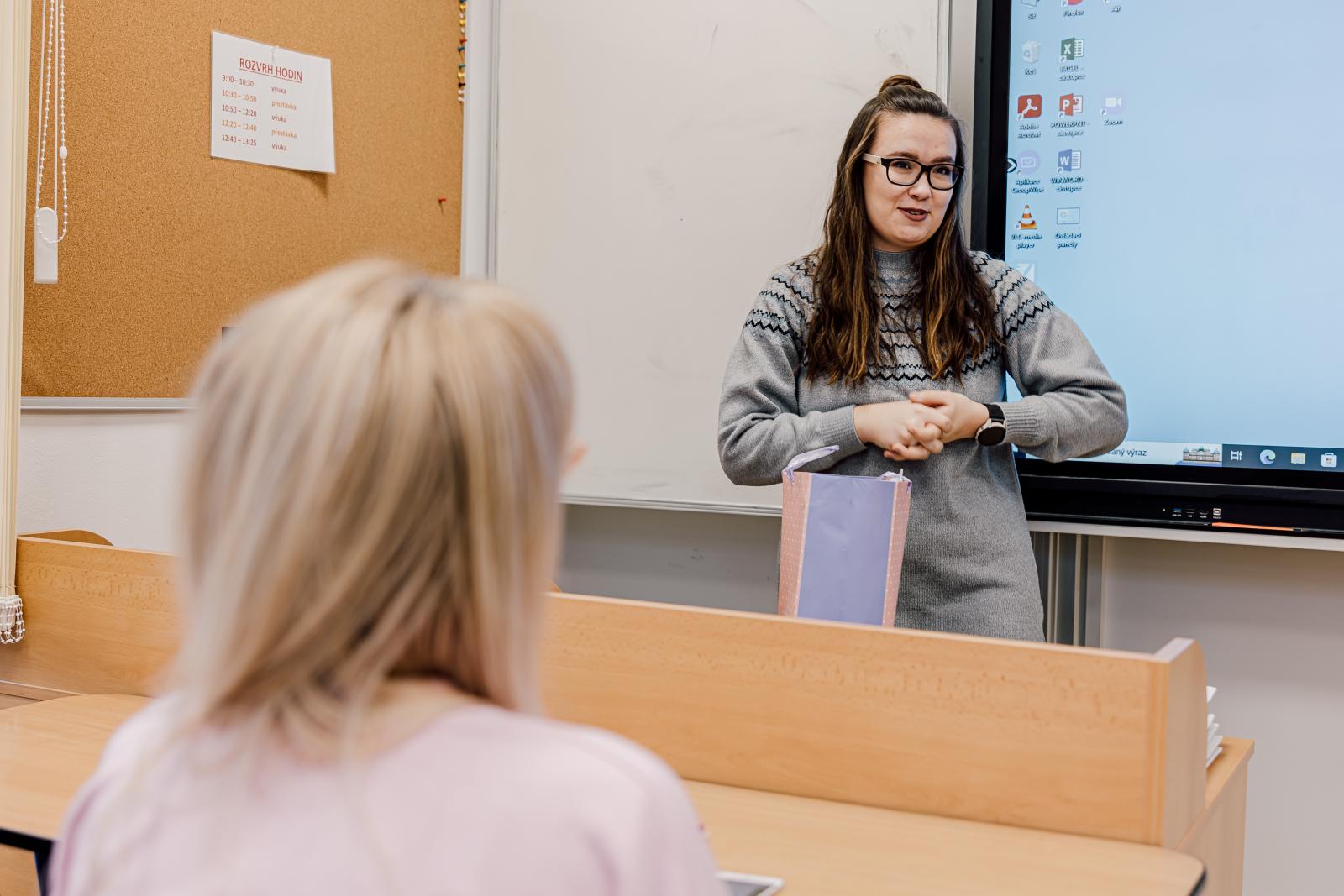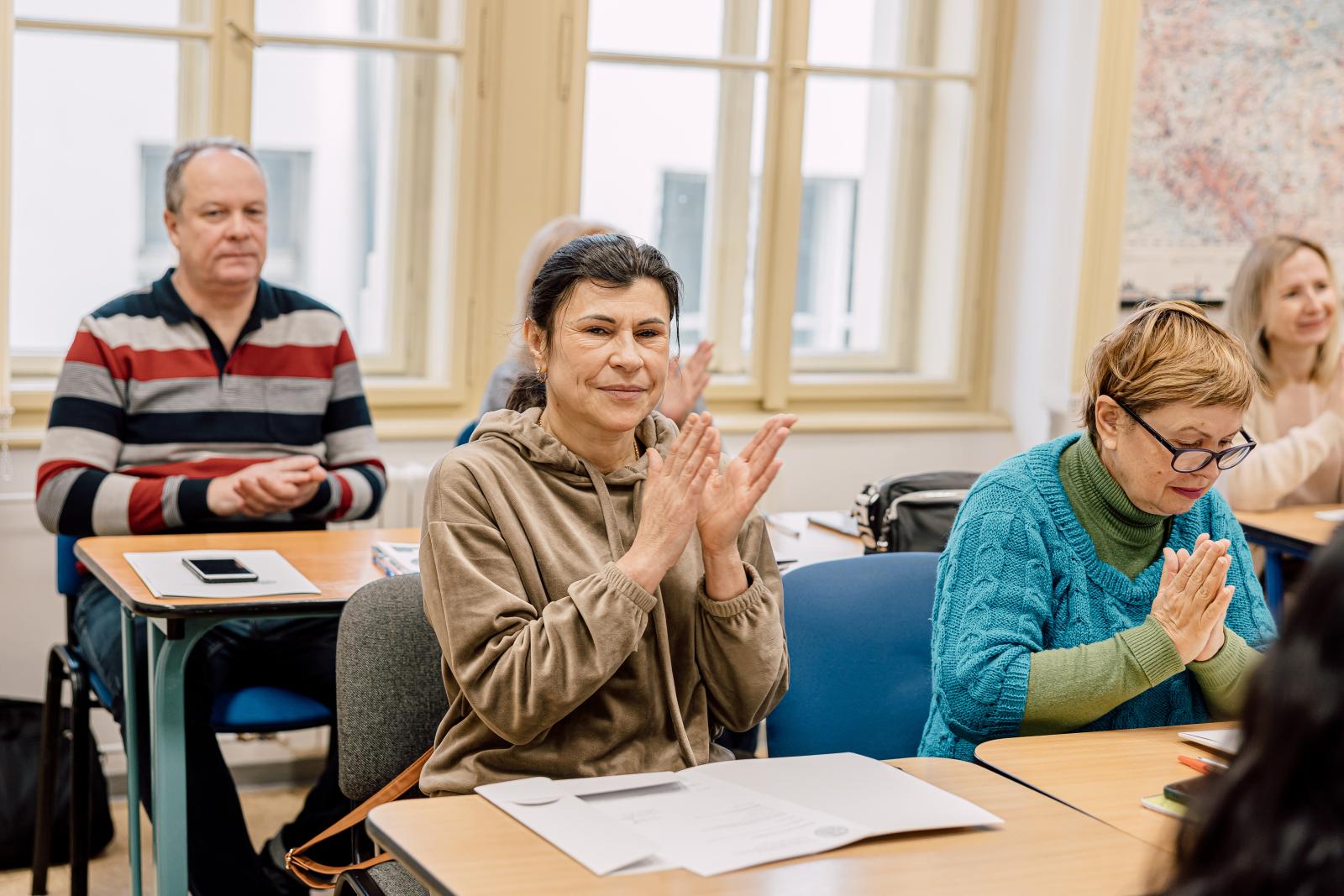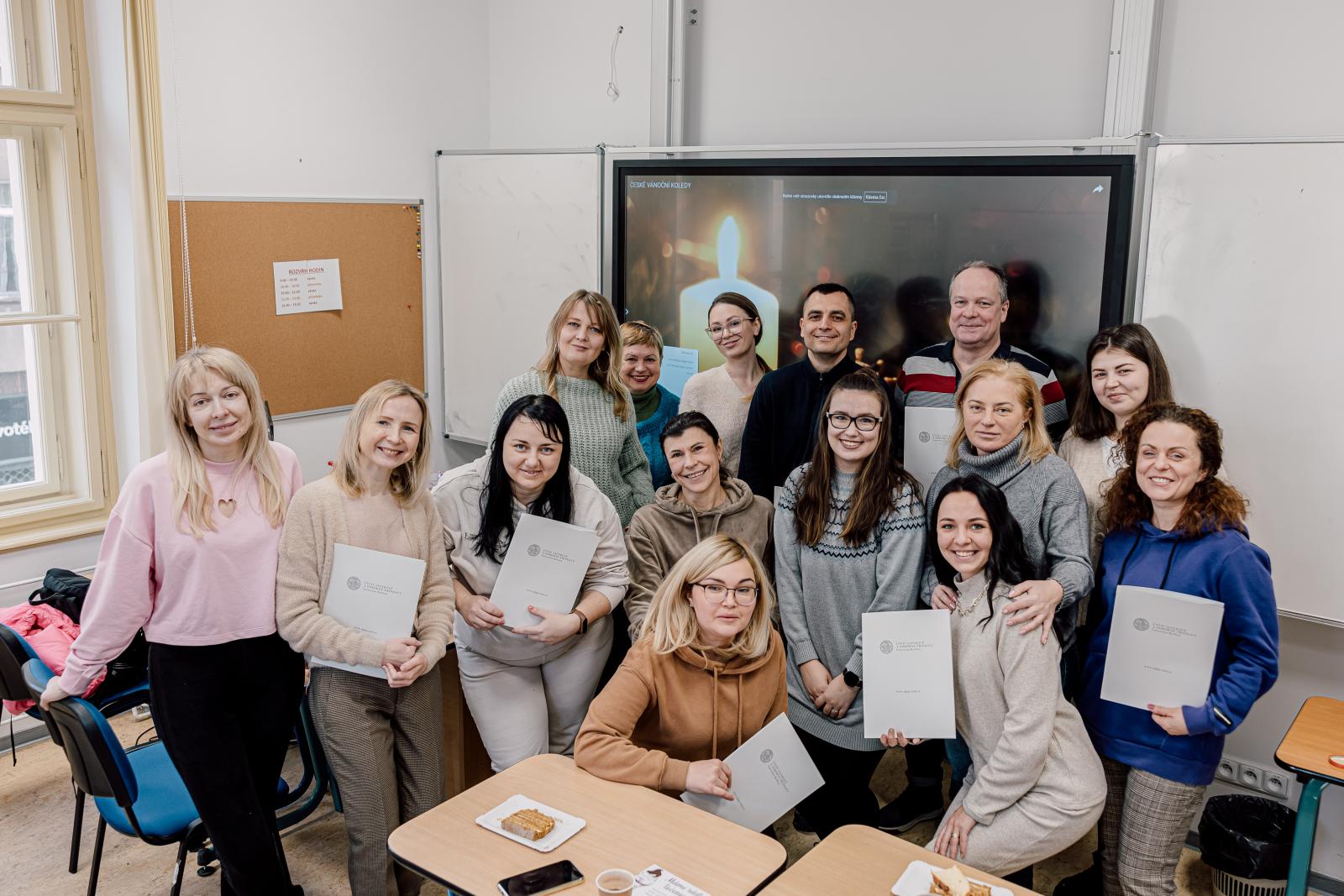 | | |
| --- | --- |
| | Non-intensive courses of Czech as a foreign language are held with the support of the J&T Foundation and have helped more than 200 Ukrainian refugees. |
Text: Petra Köppl
Photos: Martin Malý