2 November 2022
Webinar: Free IT education in Czech Republic
In the Czech Republic, you can get a higher technical education absolutely for free. To study for free, you need to fulfill one condition - successfully pass the entrance exams in Czech. And sometimes only Czech language proficiency is enough – you can be accepted to many faculties without any entrance exams. During the webinar, we will tell you how to prepare for admission to Information Technology or Computer Science in just one year with our help, how to apply for a visa and where you will live during the course.
The webinar will take place online on November 10th at 10:00 CET. Sign up for the webinar to ask questions live: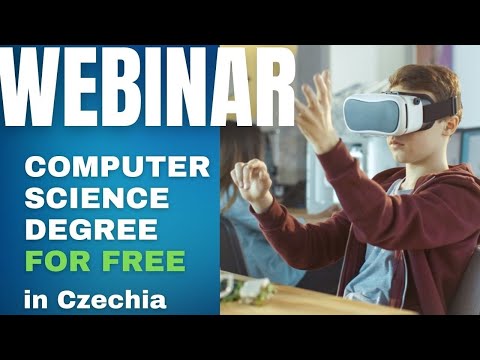 About Us. Courses are held at ÚJOP, a part of Charles University, the oldest and most famous university in the Czech Republic. We have been successfully preparing foreign students for admission to Czech universities for over 60 years.
For preparatory course application please follow the link (ÚJOP: Engineering and IT COMPLEX)