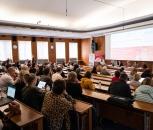 On 9‒11th November, in Prague's Karolinum, Members of the prestigious Association of Language Testers in Europe ALTE sought answers to the challenges posed by language tests not only in Europe. The conference was co-organized by the Institute for Language and Preparatory Studies of Charles University (ILPS CU) which, since 2009, has been the only full member of the ALTE association in the Czech Republic.
18 November 2022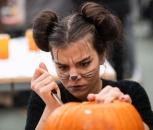 In thick fog, in the middle of the castle garden in Poděbrady, dozens of students passionately strive to win the competition for the best carved pumpkin. The rules seem to be simple – create the scariest pumpkin within the time limit.
The first difficulty begins with the selection of pumpkins; there are thirty of them in a row, each of a different size and shape.
1 November 2022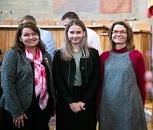 To mark the start of the academic year, on 3rd October, in the Great Hall of Karolinum, Charles University Rector Milena Králíčková met with representatives of Ukrainian freemovers, whom we have been preparing for their studies during the summer months.
5 October 2022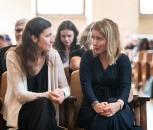 The heart of Charles University - Carolinum - opened today to the students from the Institute for Language and Preparatory Studies (ILPS), who gathered in the Great Hall for a festive welcome and the opening of the new academic year.
9 September 2022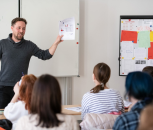 The Institute for Language and Preparatory Studies of Charles University will provide free Czech language classes to almost three hundred Ukrainian citizens. This will be made possible by a financial donation from the J&T Foundation aimed at supporting people affected by the war in Ukraine.
25 August 2022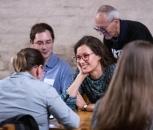 The first day of the tenth year of the Methodology Course for lecturers from the regional communities was officially concluded at the Rector's Club in Karolinum.
23 August 2022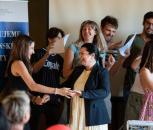 The fluent Czech sounding final speeches of the Summer School students would have confused any viewer. More than 80 students of 16 nationalities proved with their speeches that their completion of the intensive Czech course was successful.
15 August 2022