Musical matinee: we are united by music in Emmaus Monastery
Emmaus Monastery is an architectural jewel, in which history have been connected with Slavic culture for centuries. It is therefore no wonder that this unmistakable Prague landmark is where a musical matinee of Czech language students from the Institute for Language and Preparatory Studies is regularly held during Advent. This 28th year filled the monastery's refectory to capacity.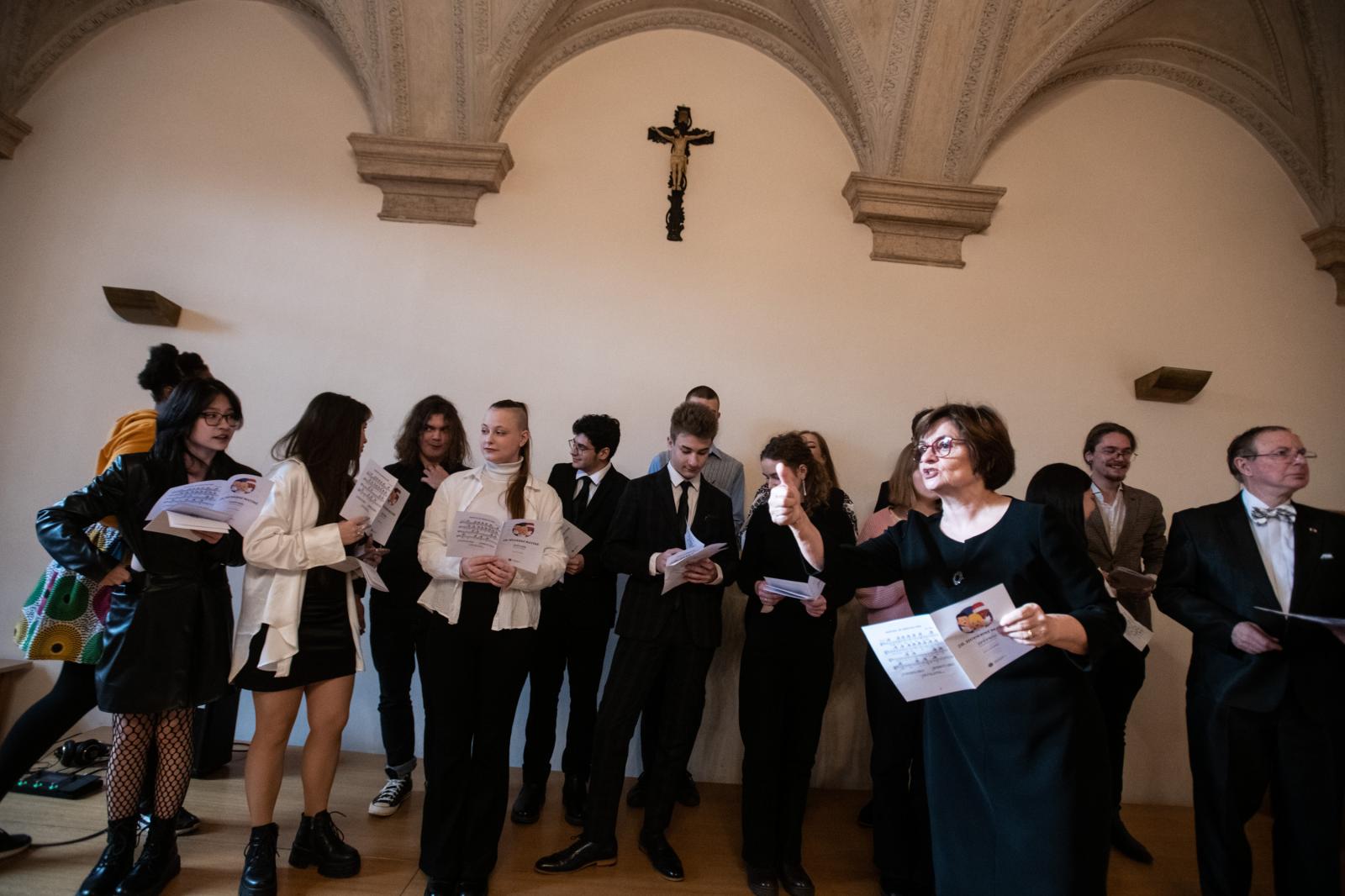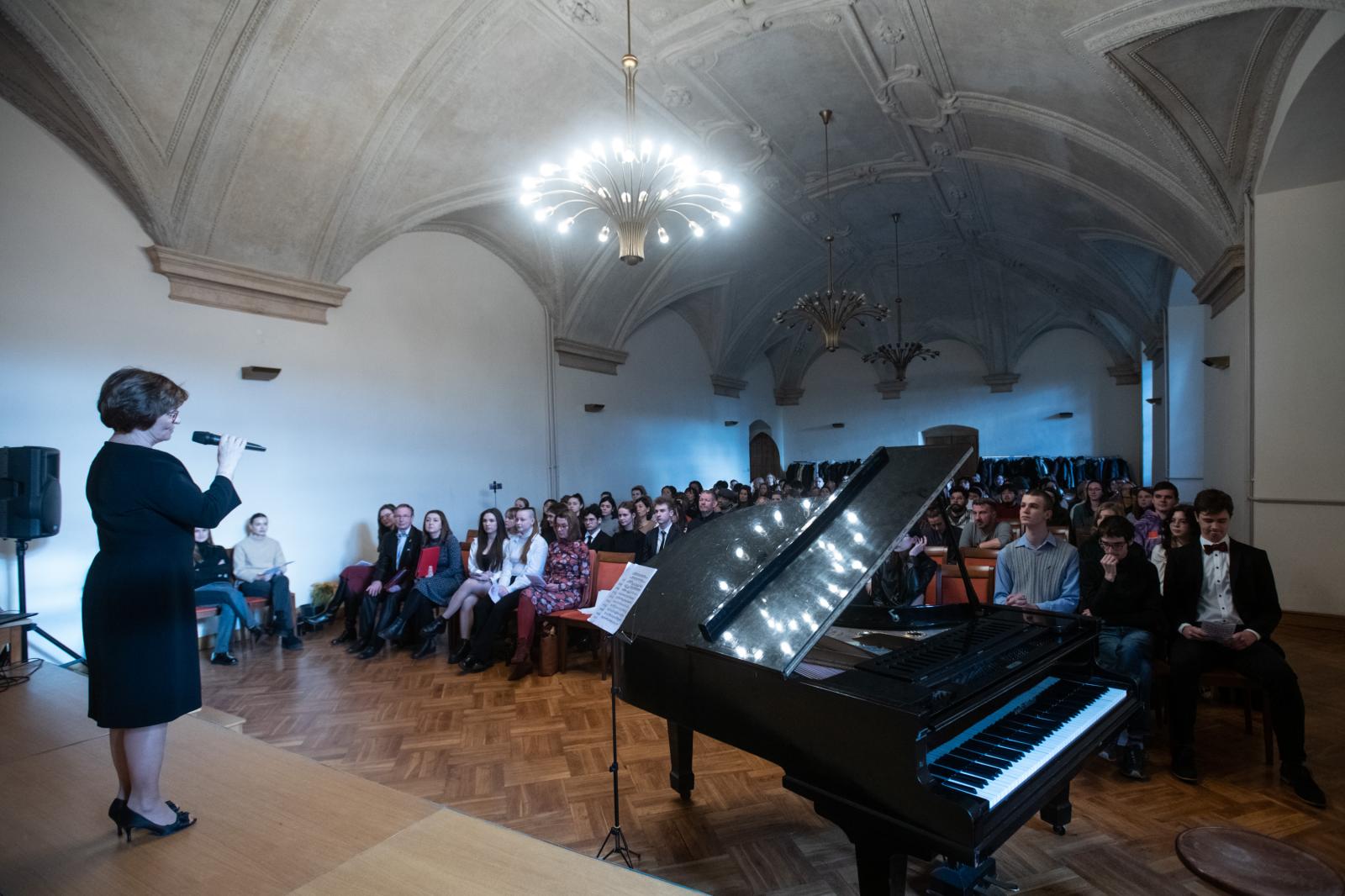 "In today's busy times, we tend to forget the meaning of Advent; it was a time of peace, contemplation, meditation, reconciliation, and calming down. We wish that you too can stop and forget your worries, and Czech grammar, open your hearts to music, and dedicate a memory to those who are not lucky enough to experience Christmas time in peace and quiet," began the organizer of the students' musical performance, Marie Poláčková.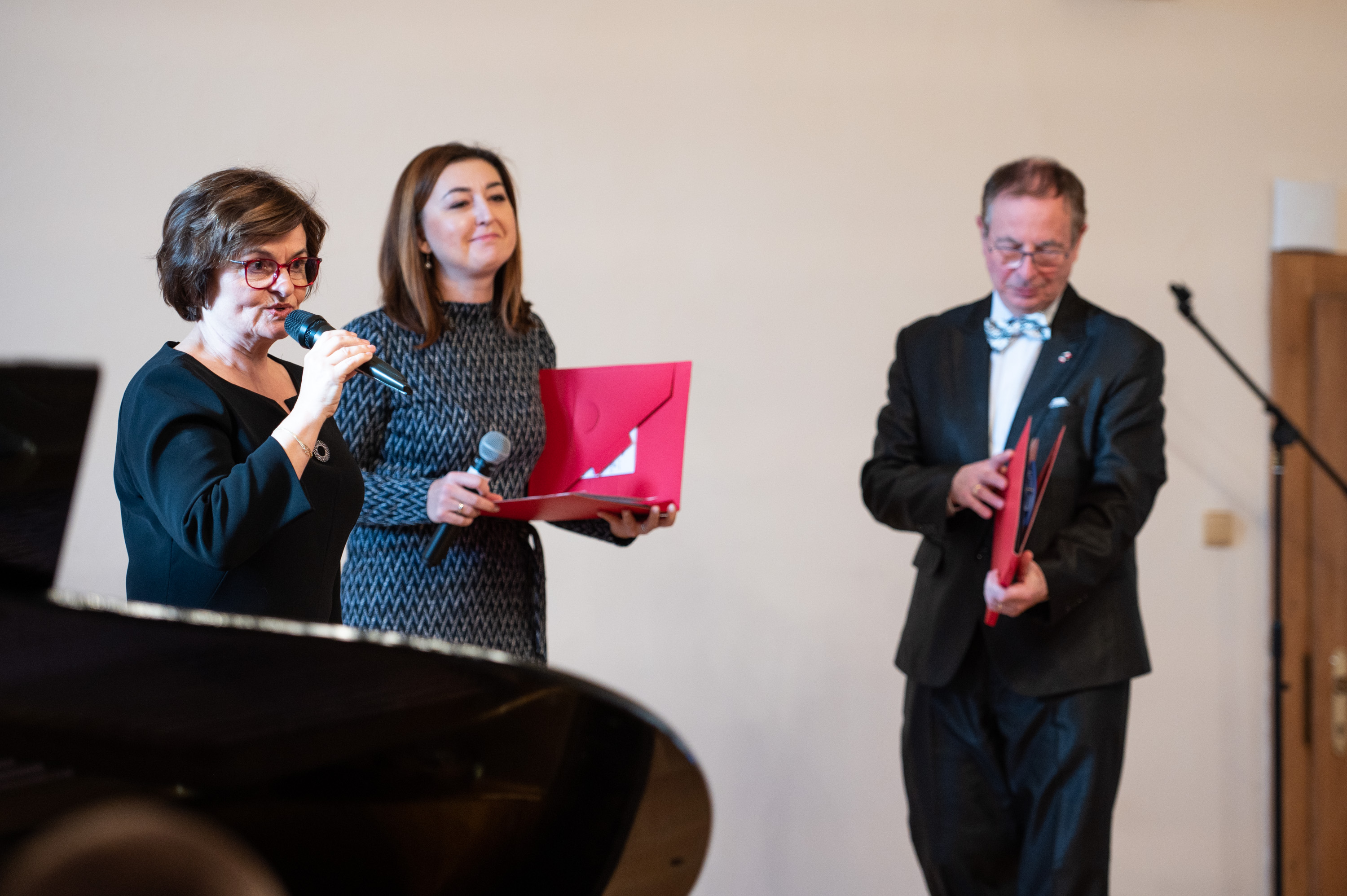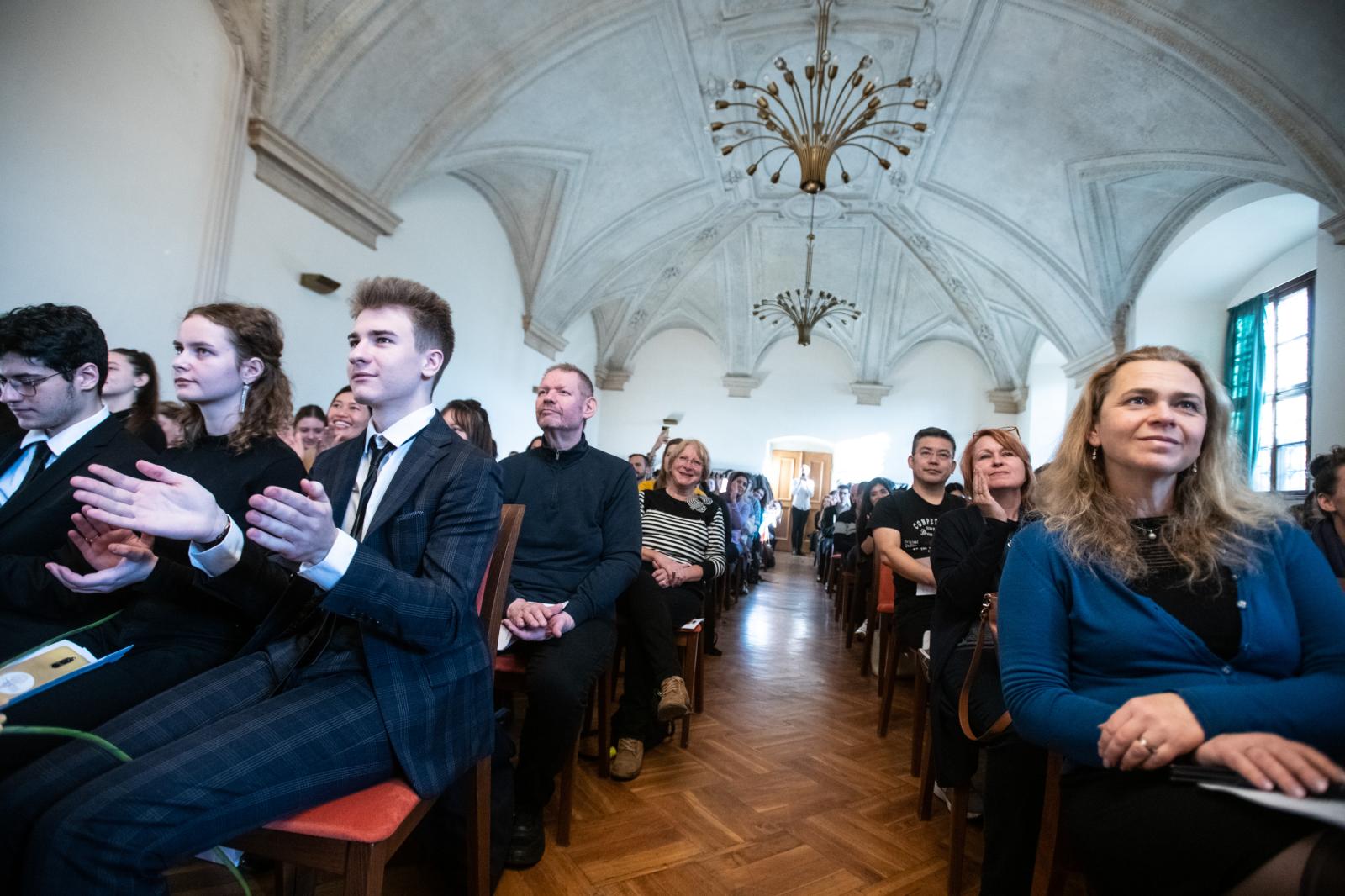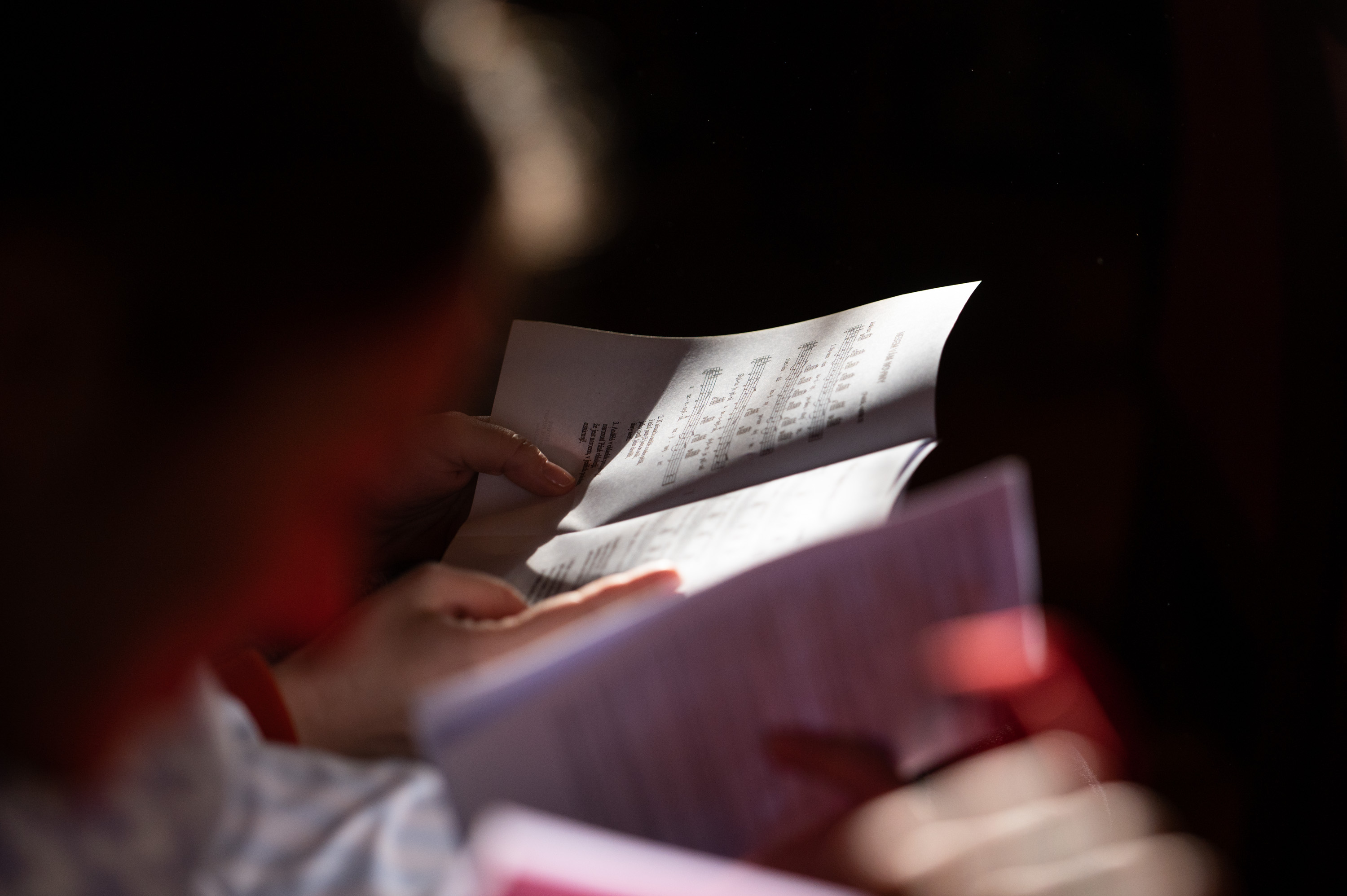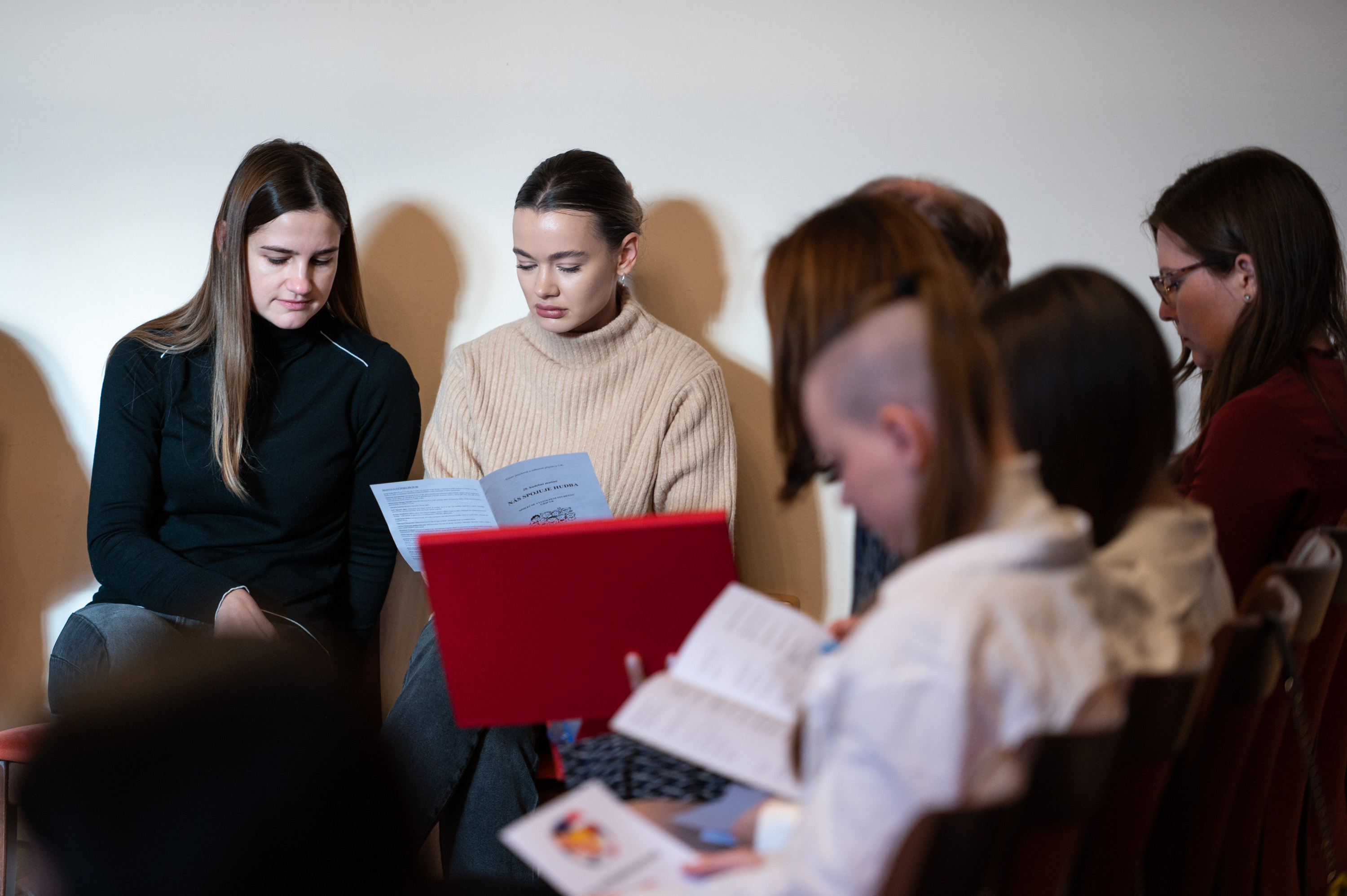 Close to twenty students from eleven countries prepared a varied range of performances for the audience, which were presented by a pair of their classmates from Ukraine and France. The block of classical music started with Bohuslav Martinů's Sonatina for clarinet and piano performed by Hou Long Fang and Nikita Stepanenko. Valentyn Horodetskyi chose Chopin's Nocturne 15 for his performance, and HAMU student Johannesen Fonsdal Bergur from the Faroe Islands chose Serge Koussevitzky's piece for double bass.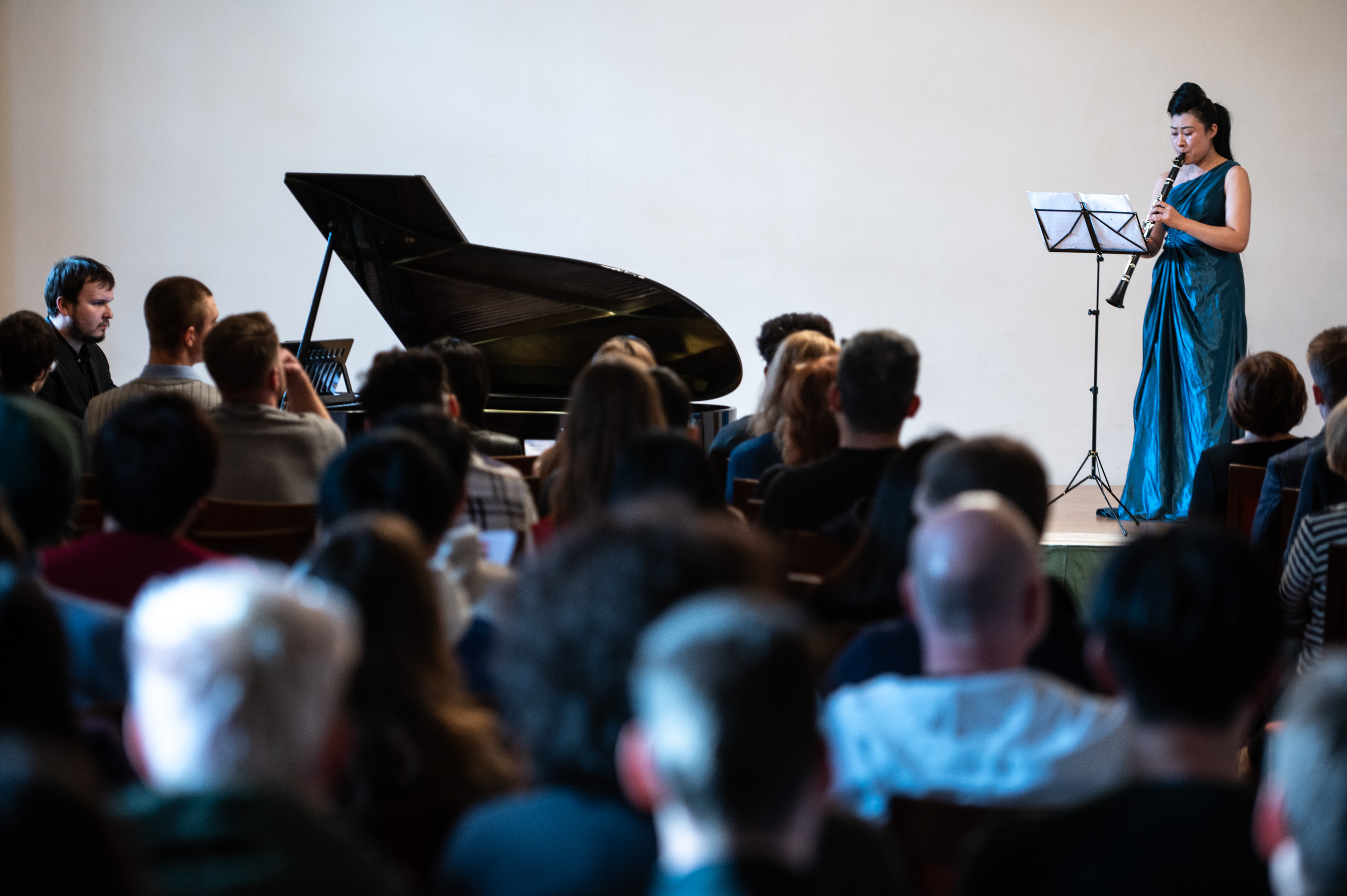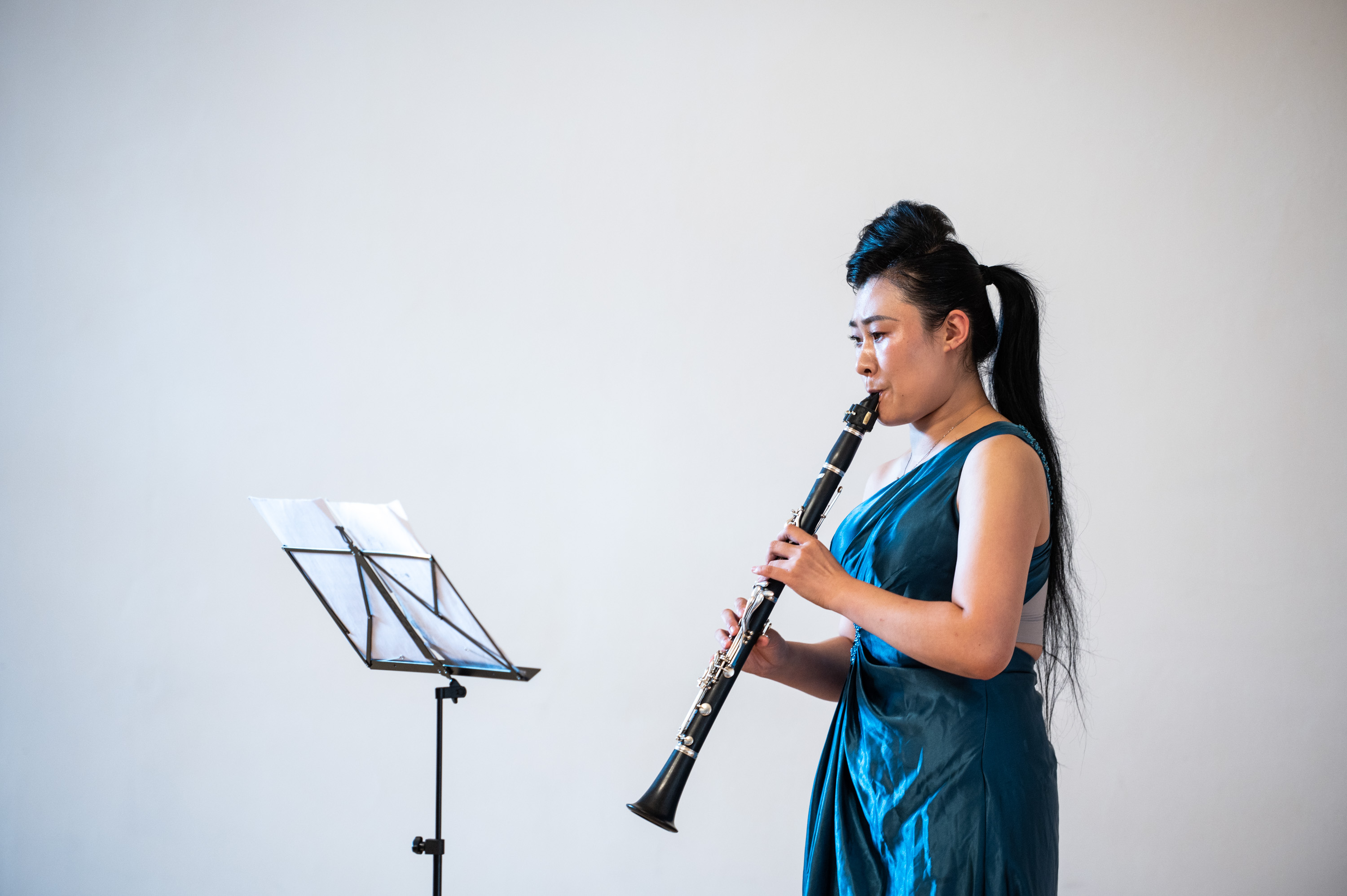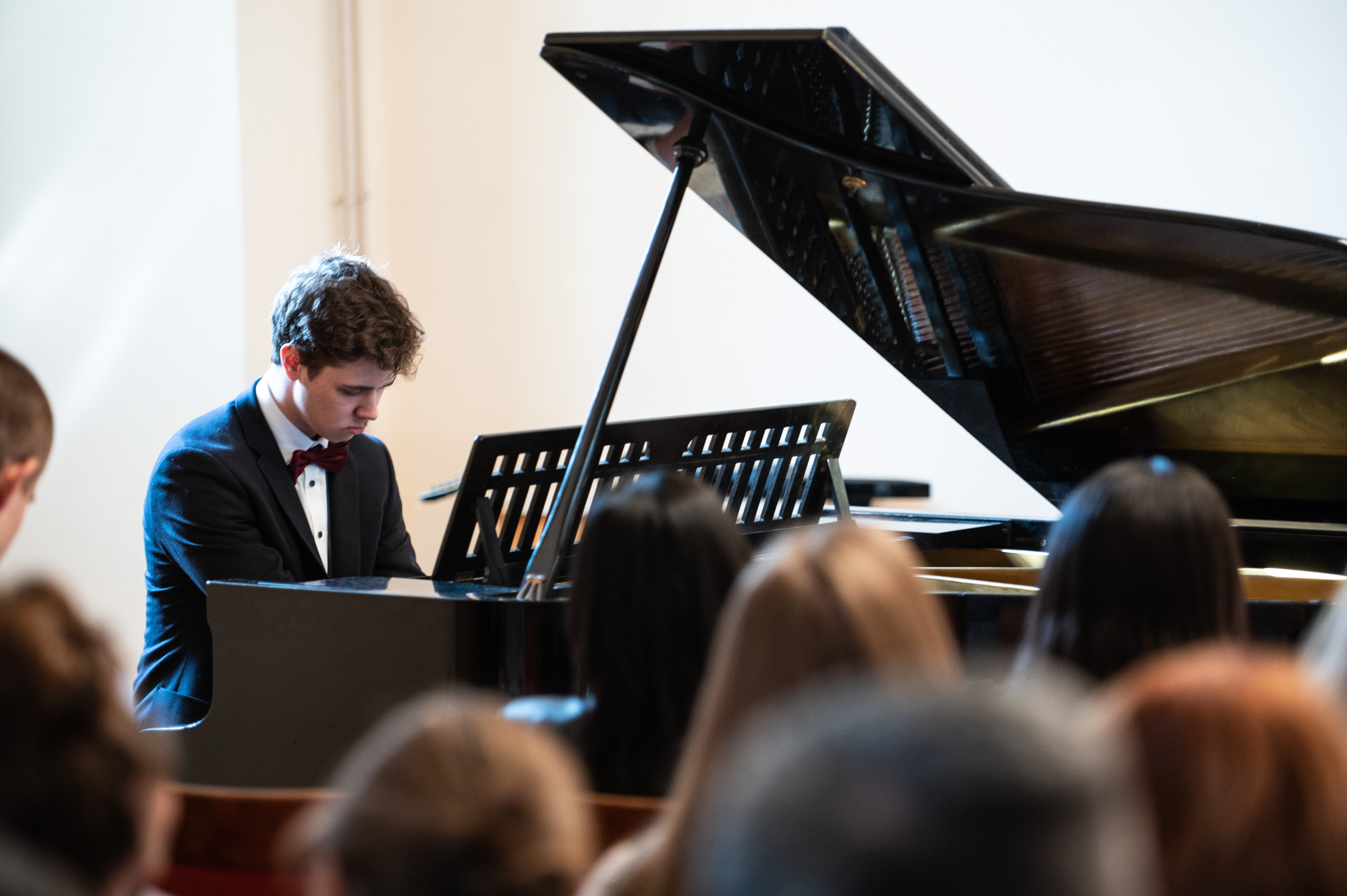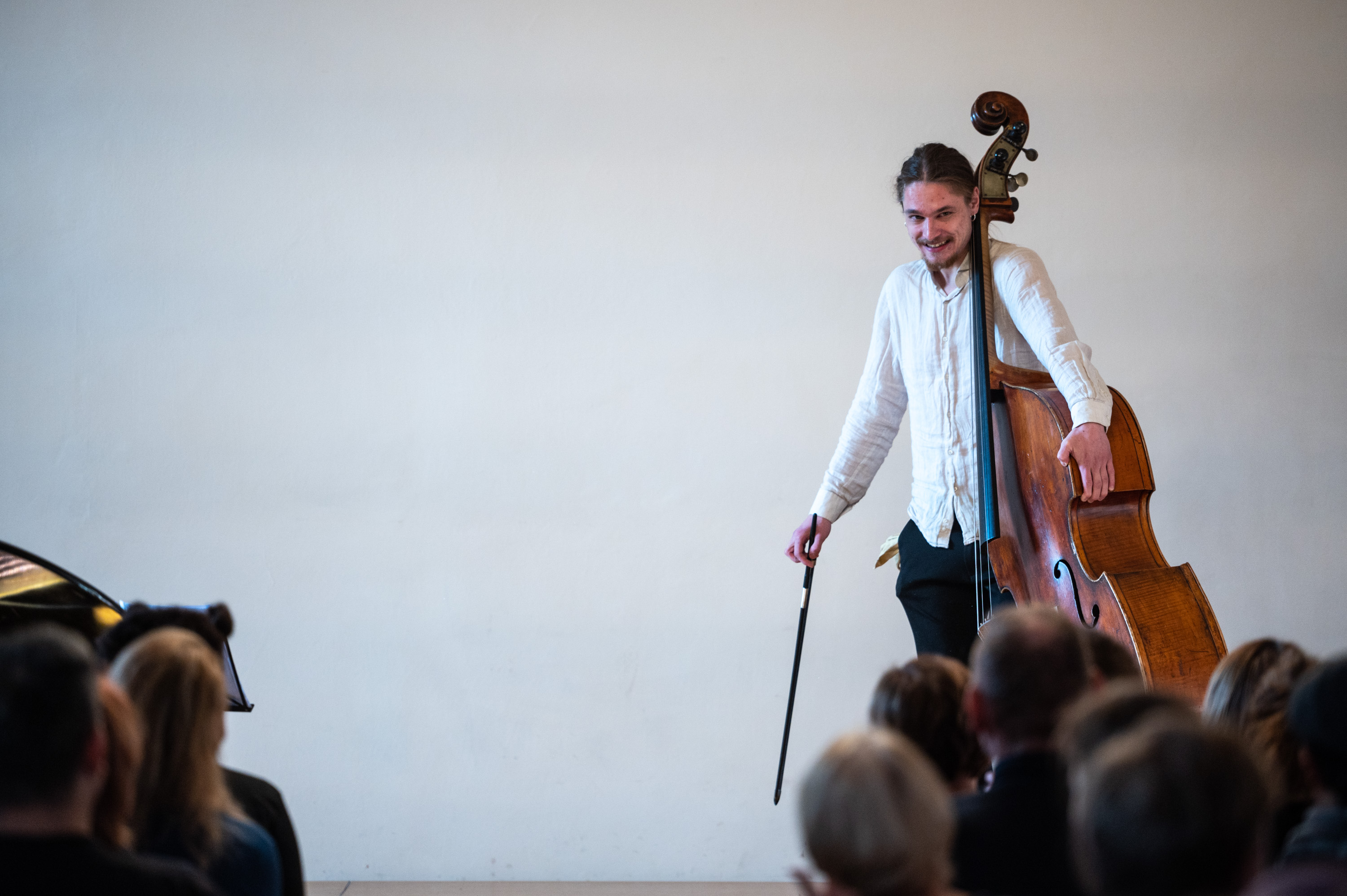 The classical tones were replaced by English songs from Stevie Wonder, Stephen Sanchez, and the rock group Nickelback performed by Varvara Ivanovna, Nguyen Ngoc Anh, and the Belarusian-Ukrainian trio of Konstantsin Sviatlichna, Vitaly Dzherelik, and pianist Valeriya Prakapenko. A Dutch student from Poděbrady, Larissa Osarieme Bobby-Ekhuase, followed with a dance performance. As a musical accompaniment for her dance, she chose the hit of 2020, namely the song Jerusalema created by the pioneer of the "Balobedu" style, Master KG.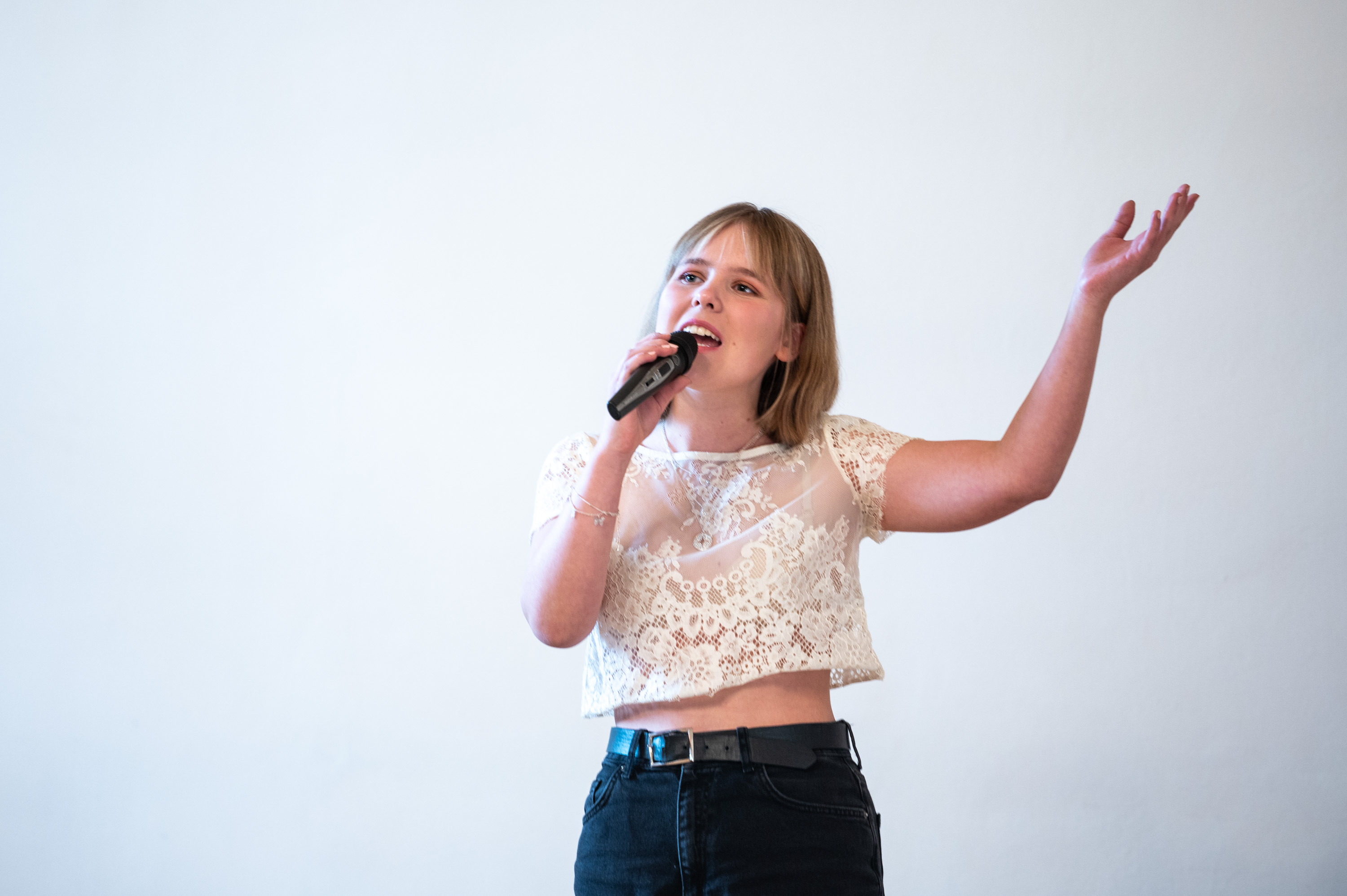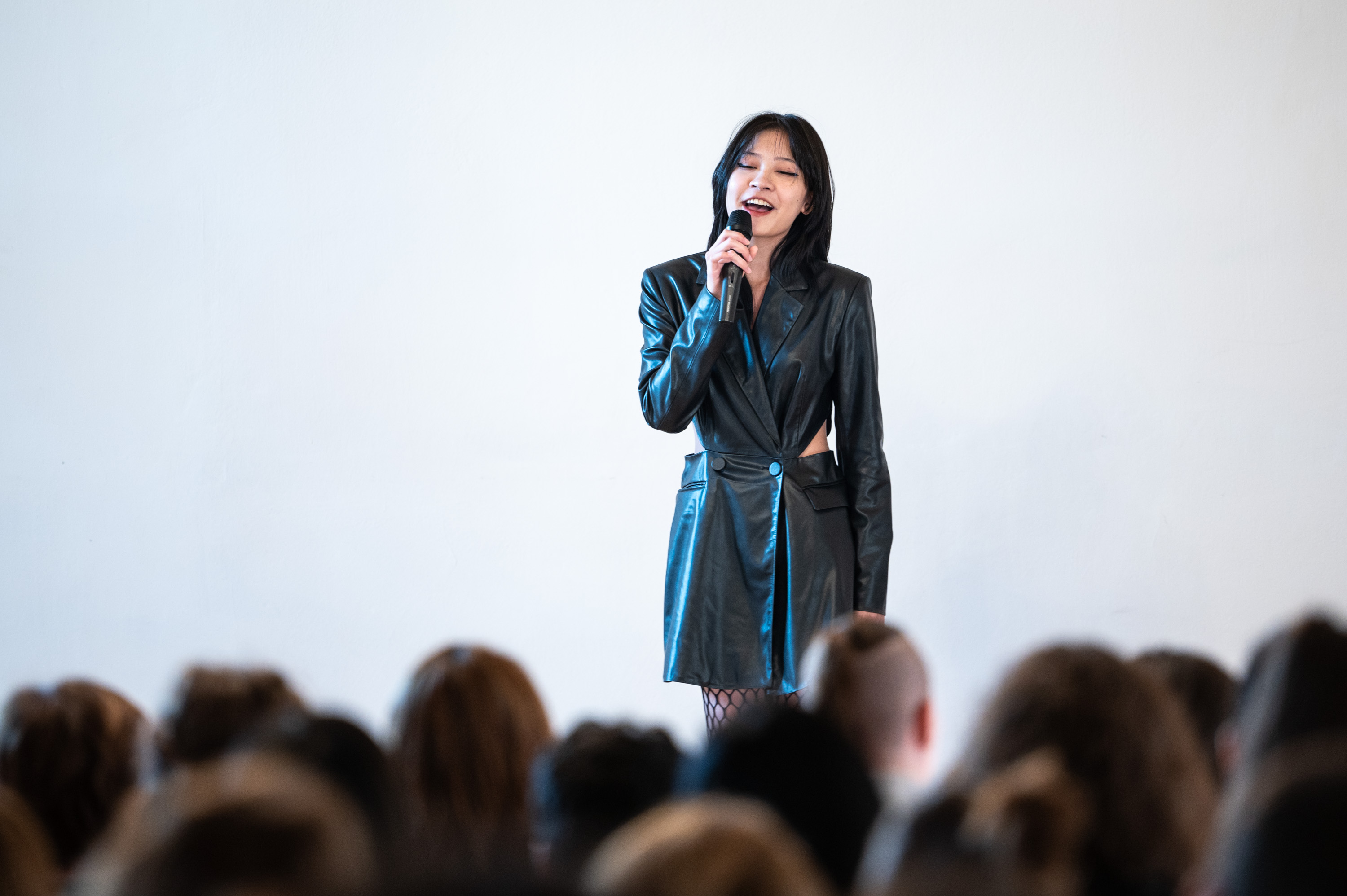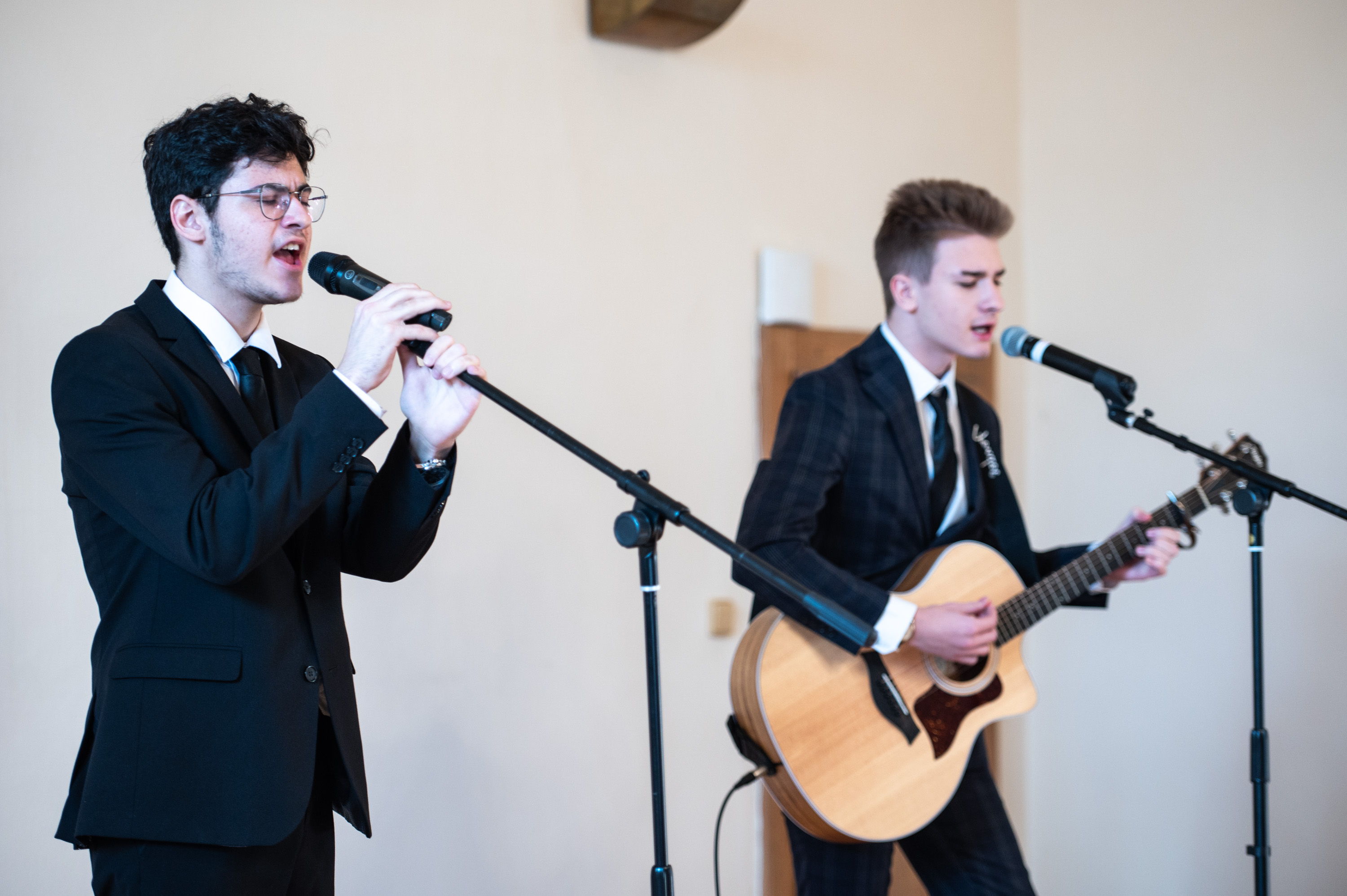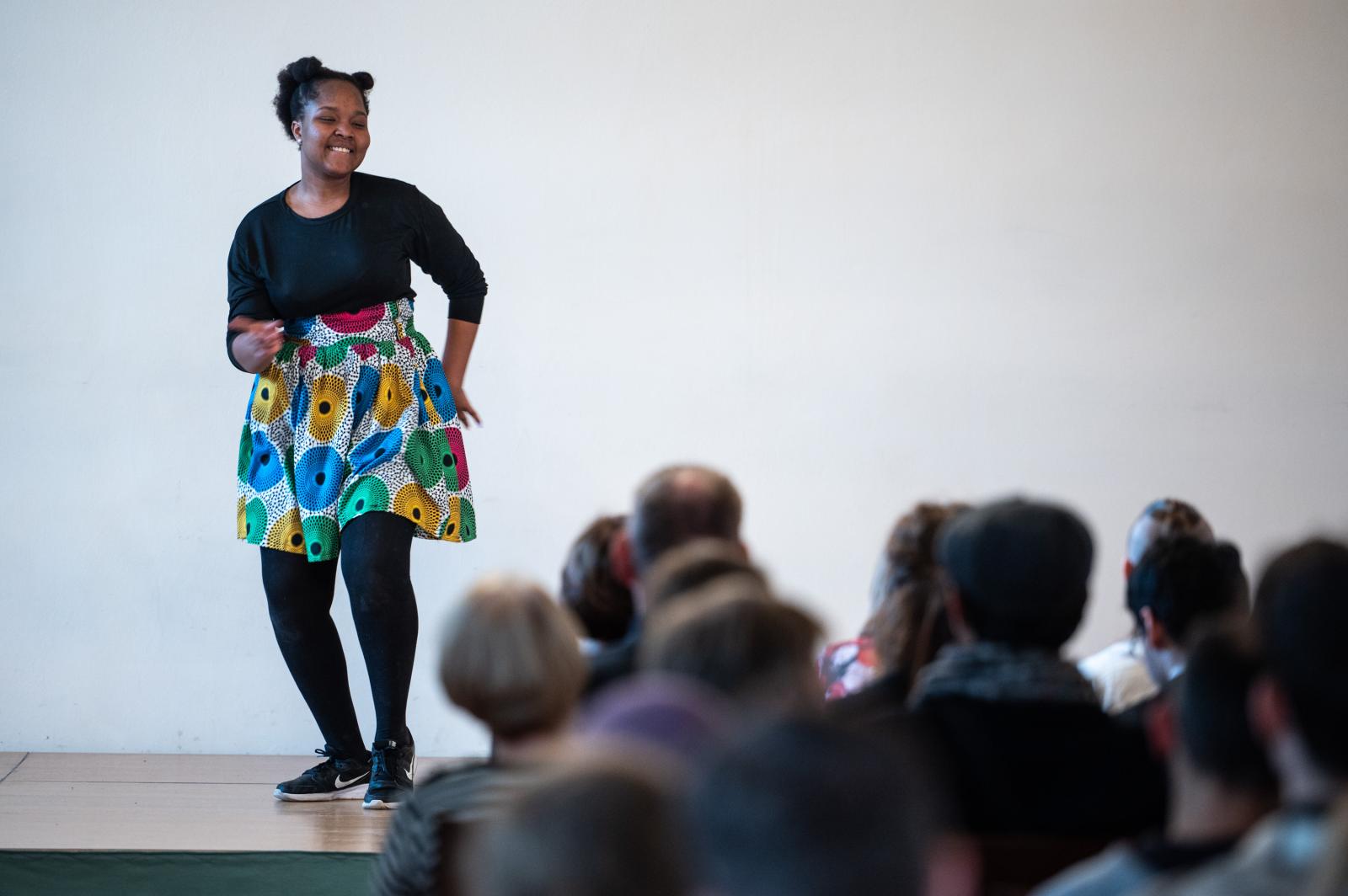 From South Africa, music production was transferred to Ukraine. Kateryna Pryzhbylo and Pavlo Sytnyk presented one of the most successful songs of the popular Ukrainian group The Hardkiss, which recently performed in Prague. Volodymyr Ivasiuk's song "Song will be between us" was performed by Snizhana Haideichuk, the winner of the Singing Grand Prix in Kyiv, and the block of Ukrainian songs were completed by the duo of Kateryna Pryzhbylo and Maiia Shyvakova.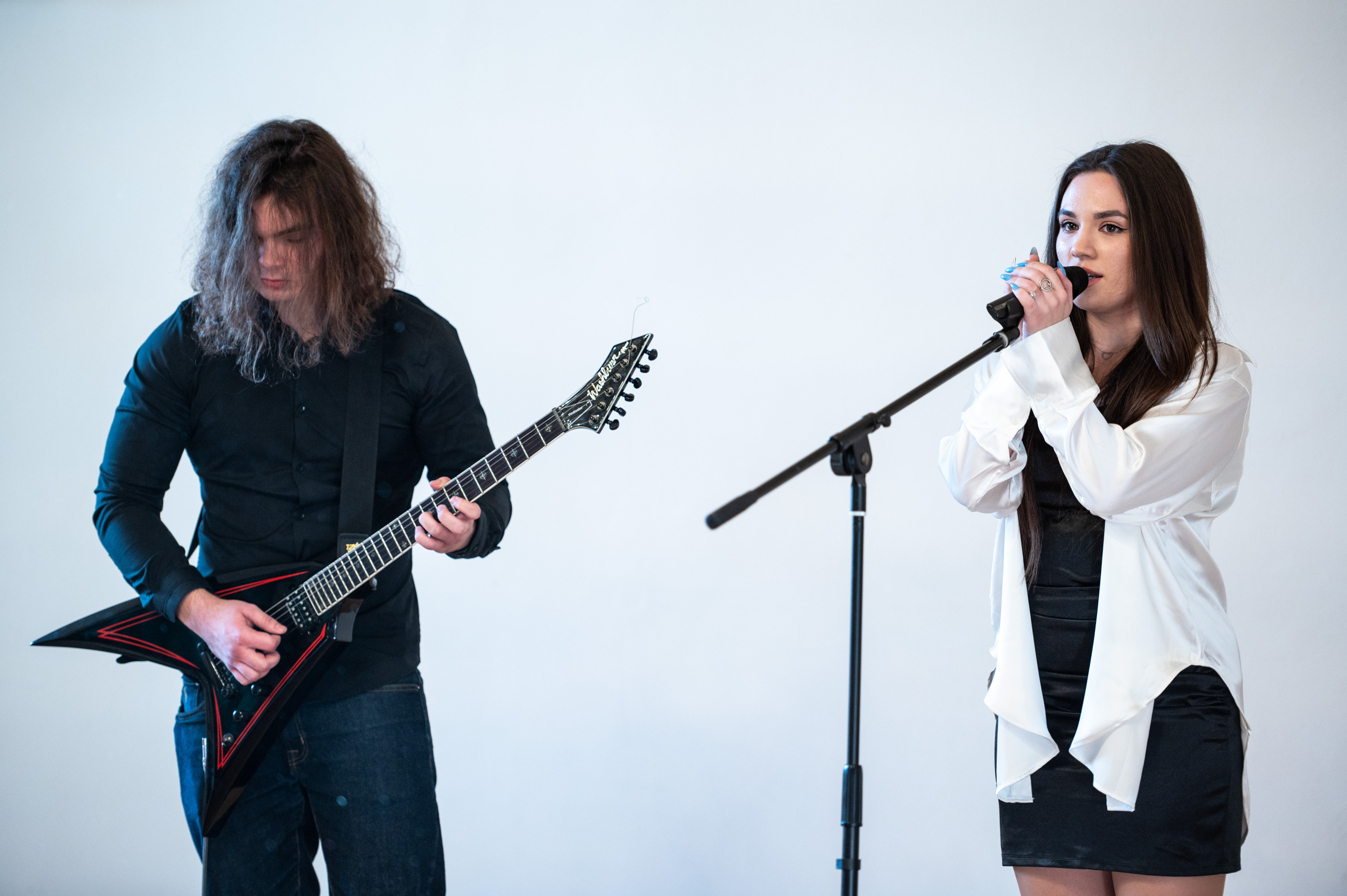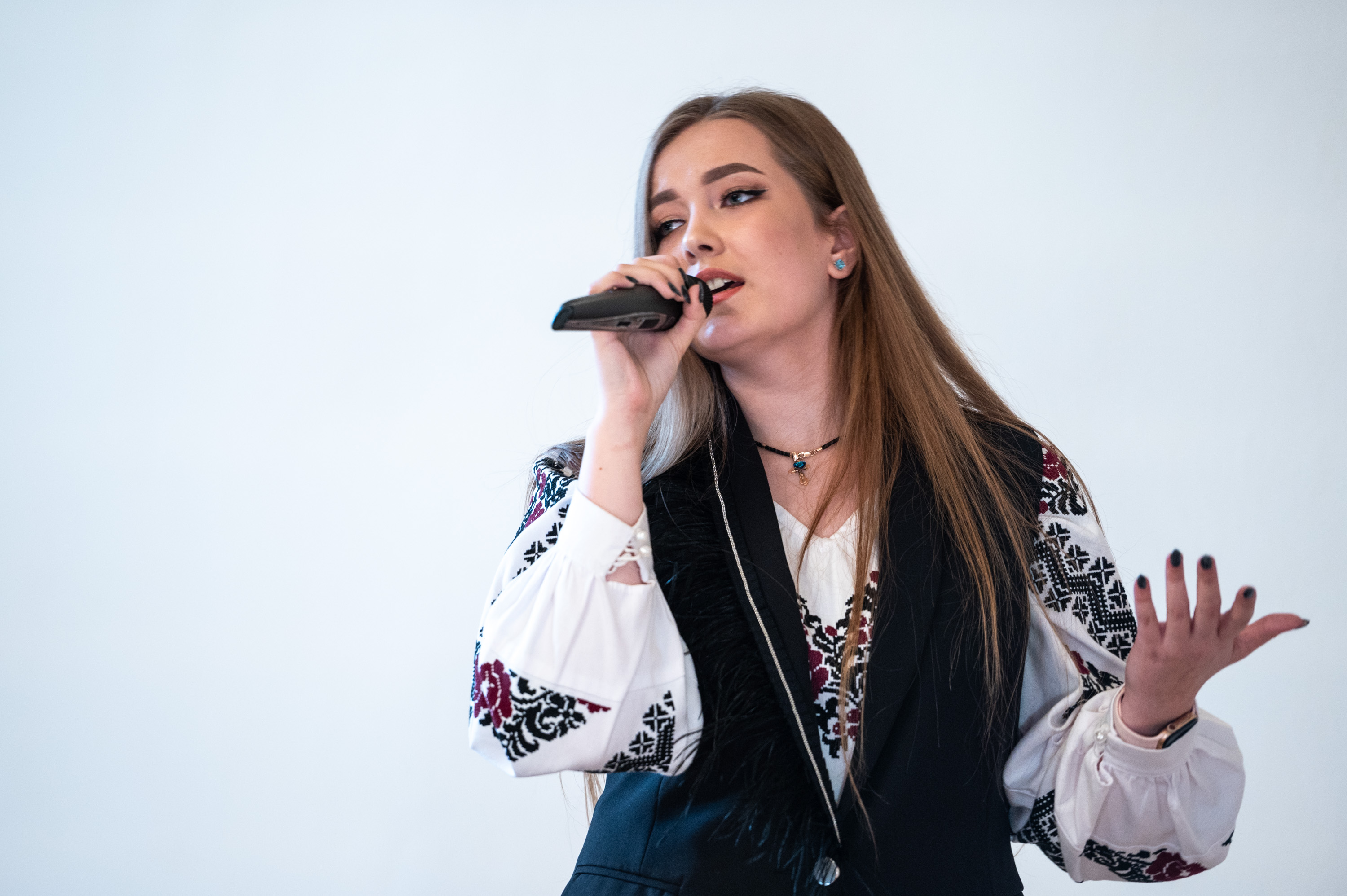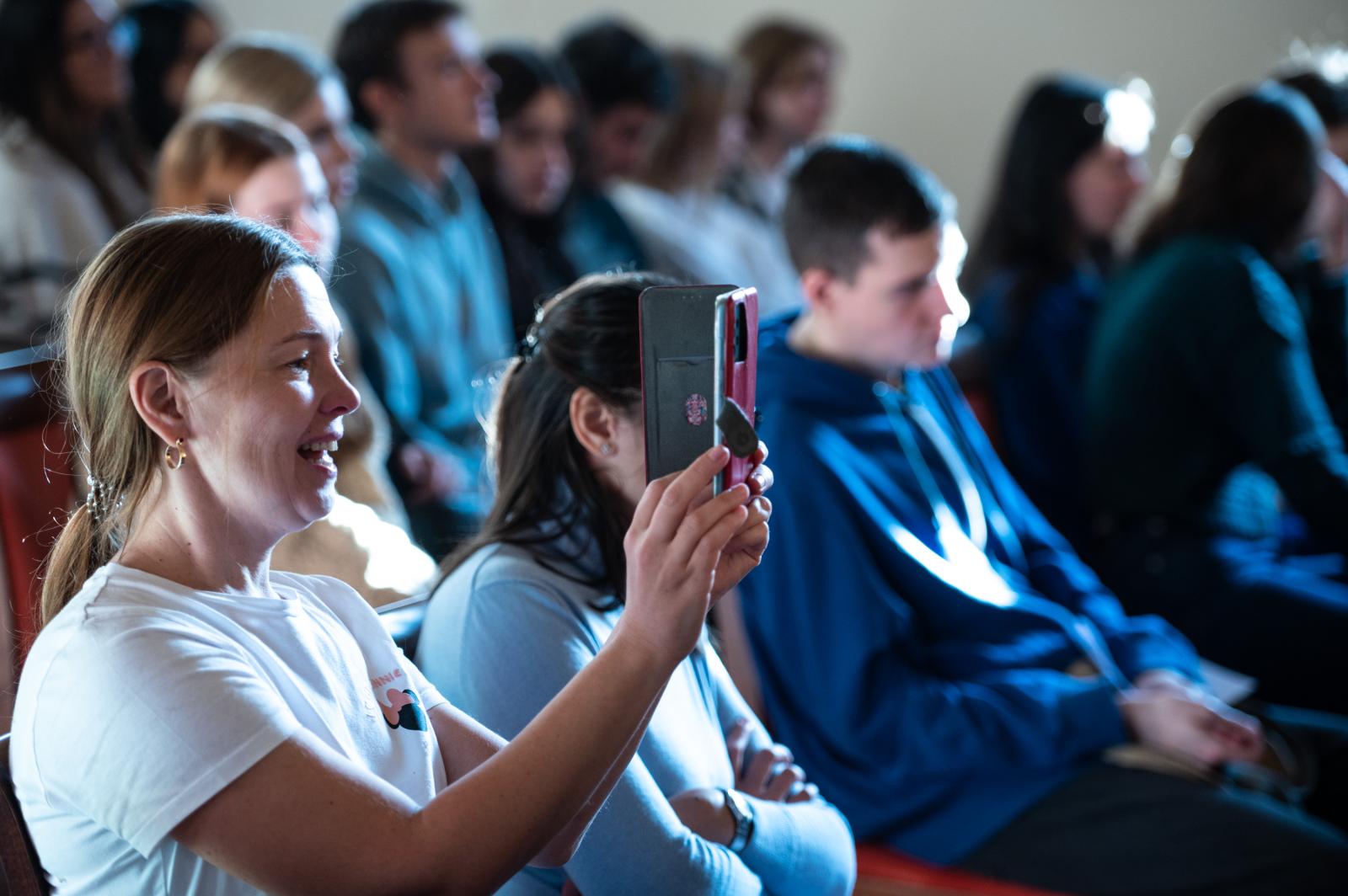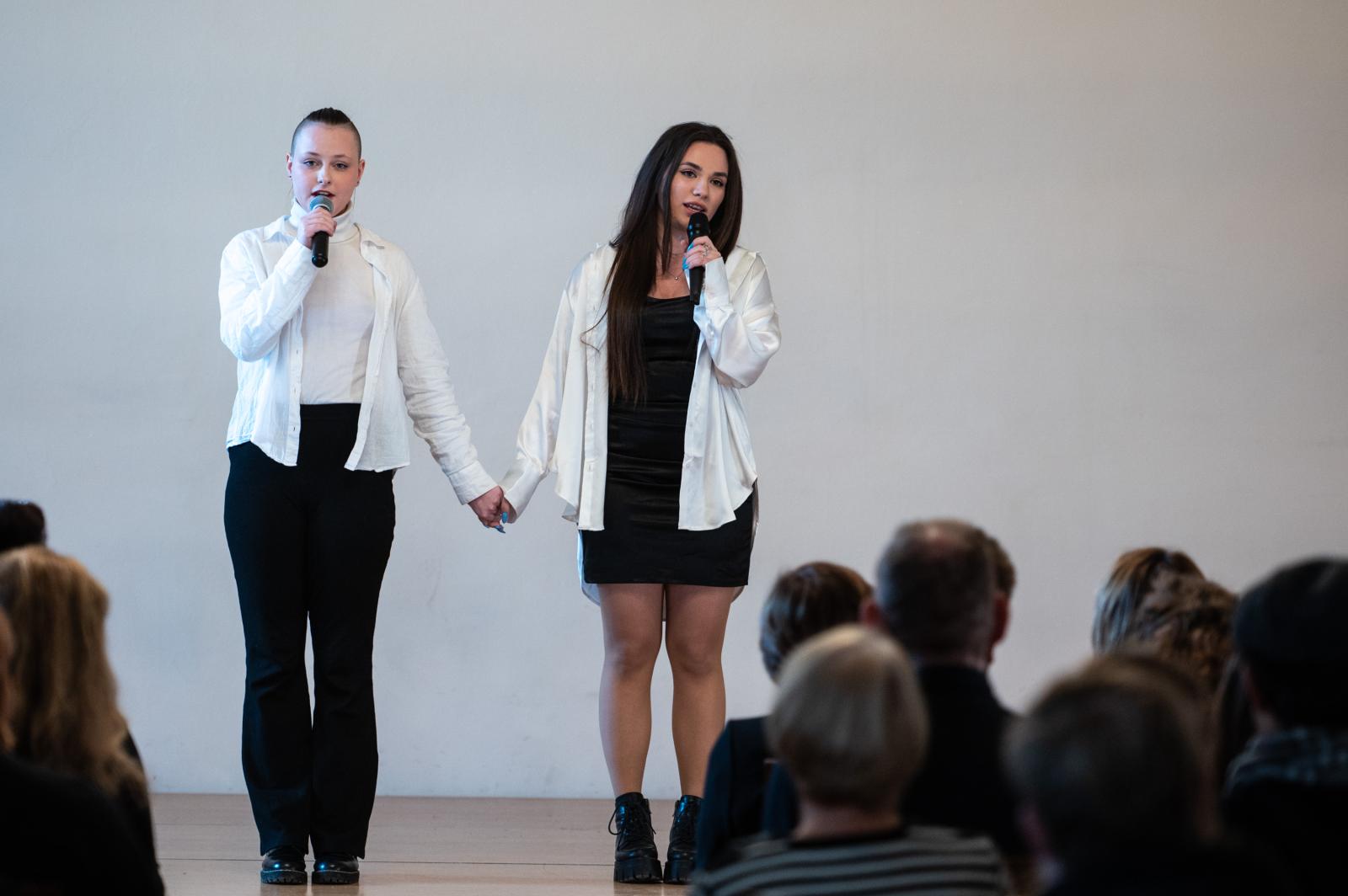 The listeners were taken back to the world of classical music by Jakub Kohlmayer's performance of Beethoven's Moonlight Sonata, Richard Strauss' Horn Concerto by Kanami Nagamuno, and work of German composer Carl Albert Löschhorn performed by Valeryia Prakapenka. The Rimsky-Korsakov's Flight of the Bumblebee, performed by clarinettist Hou Long Fangy, and Isaac Albeniz's Asturias, played by Rodrigo Paris Arranz on the piano, drew great applause.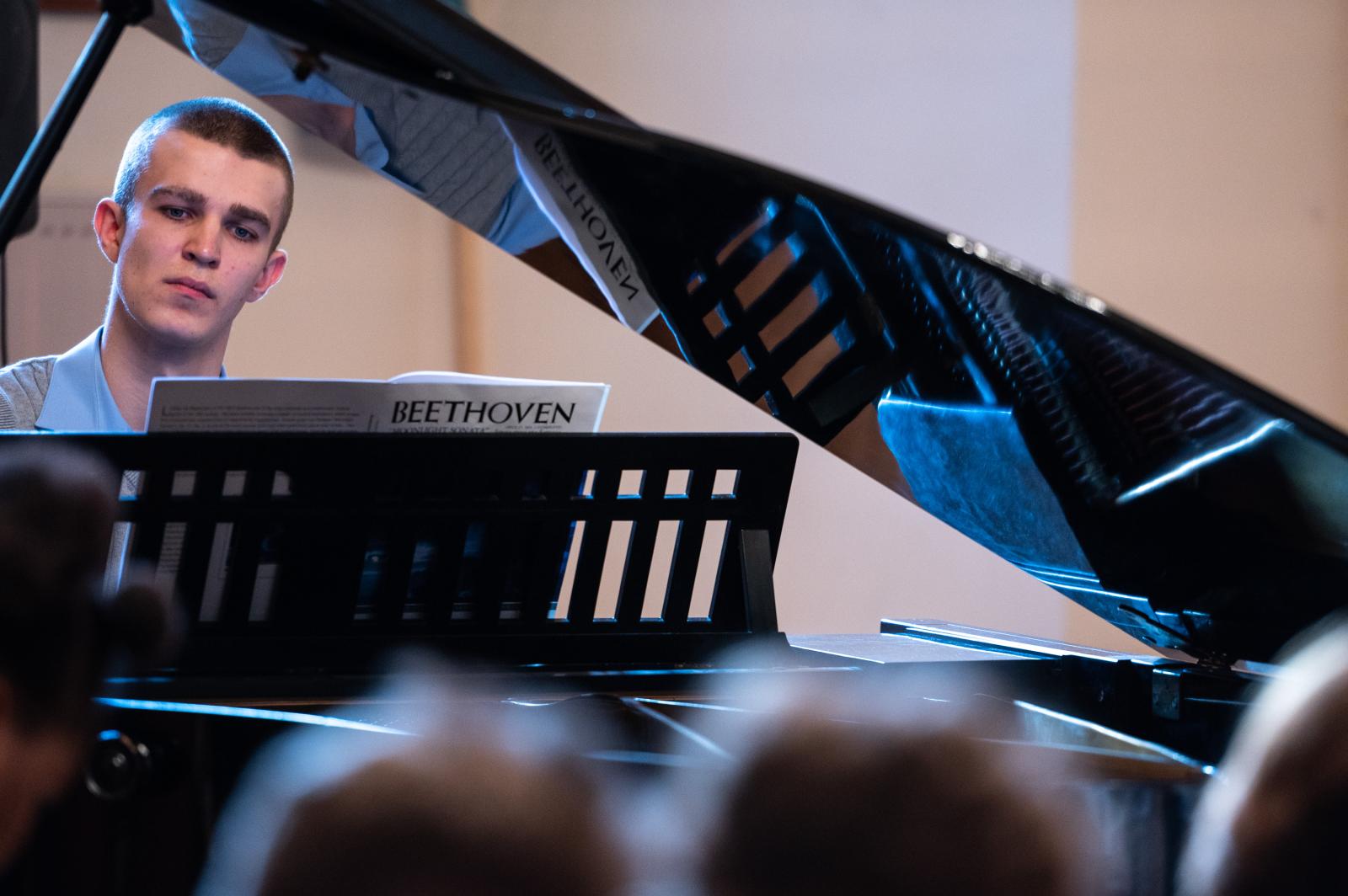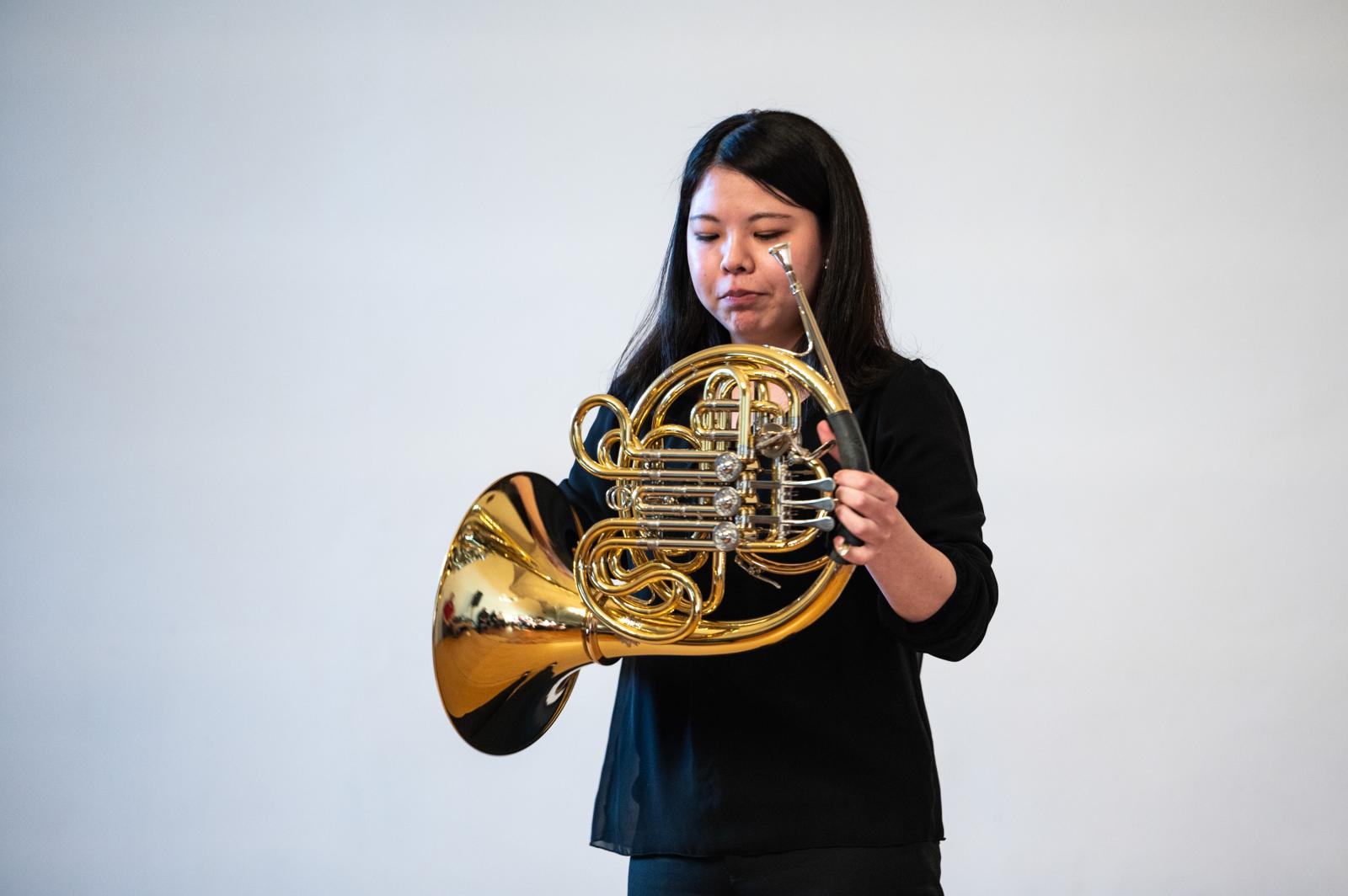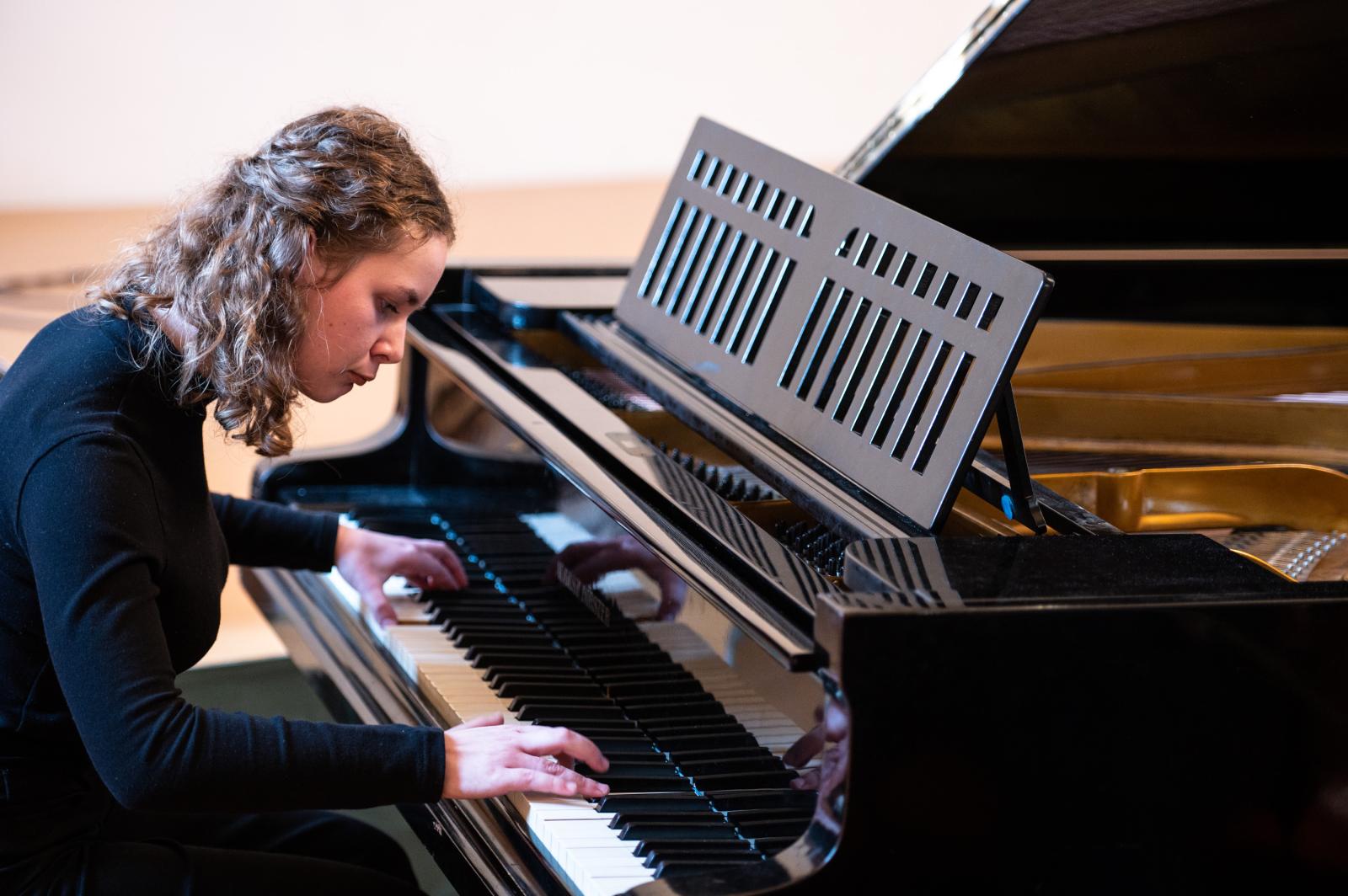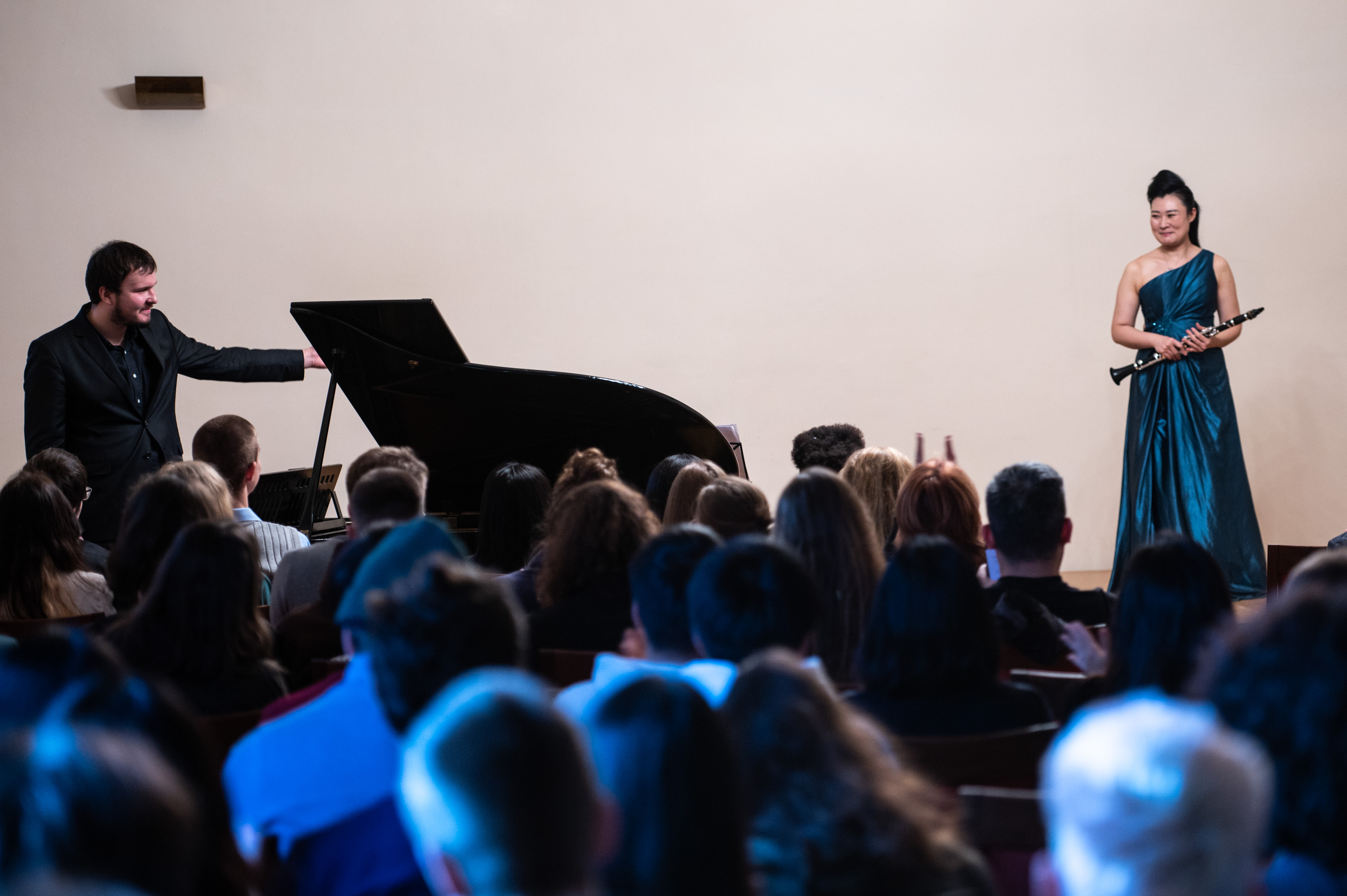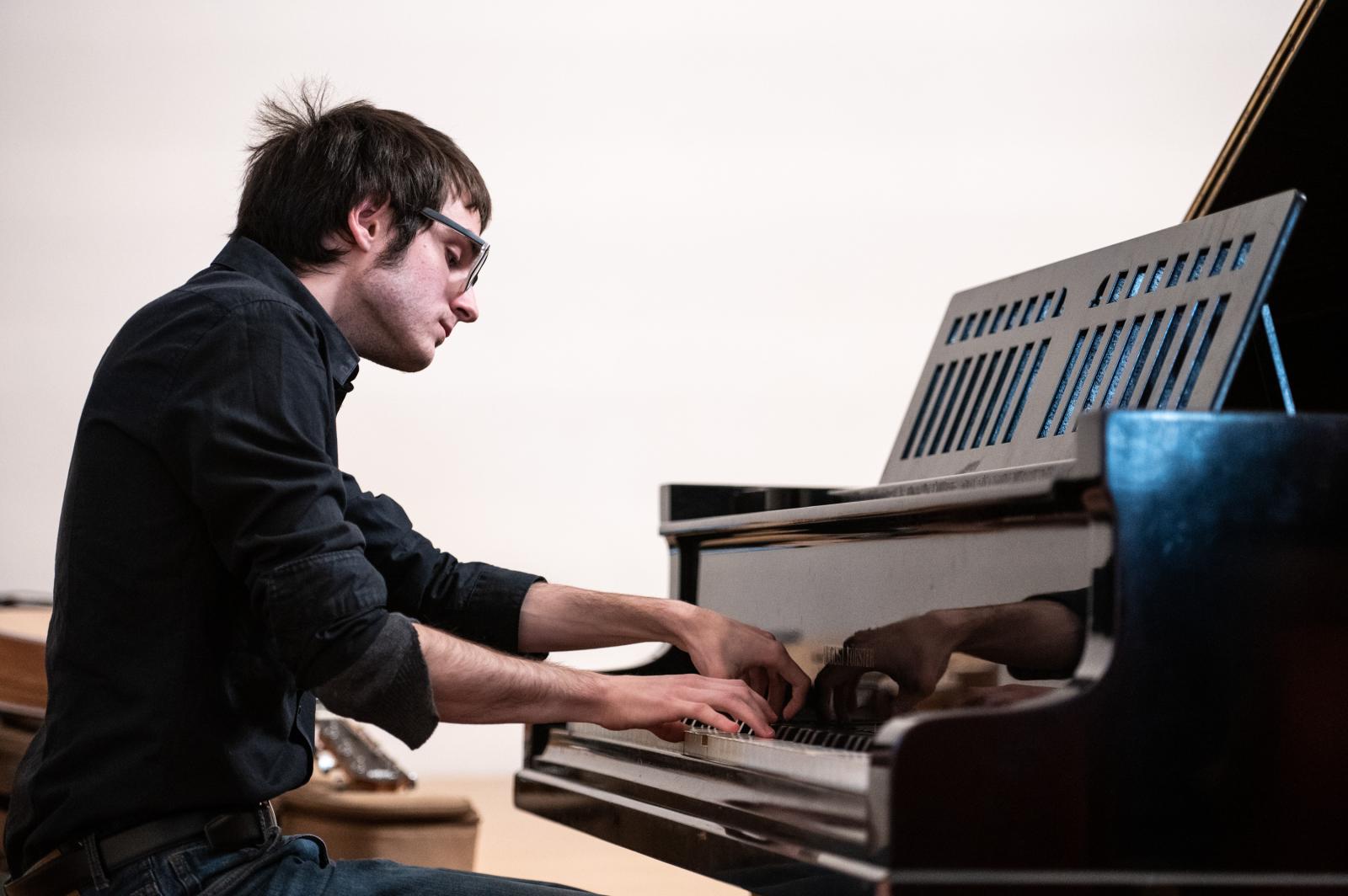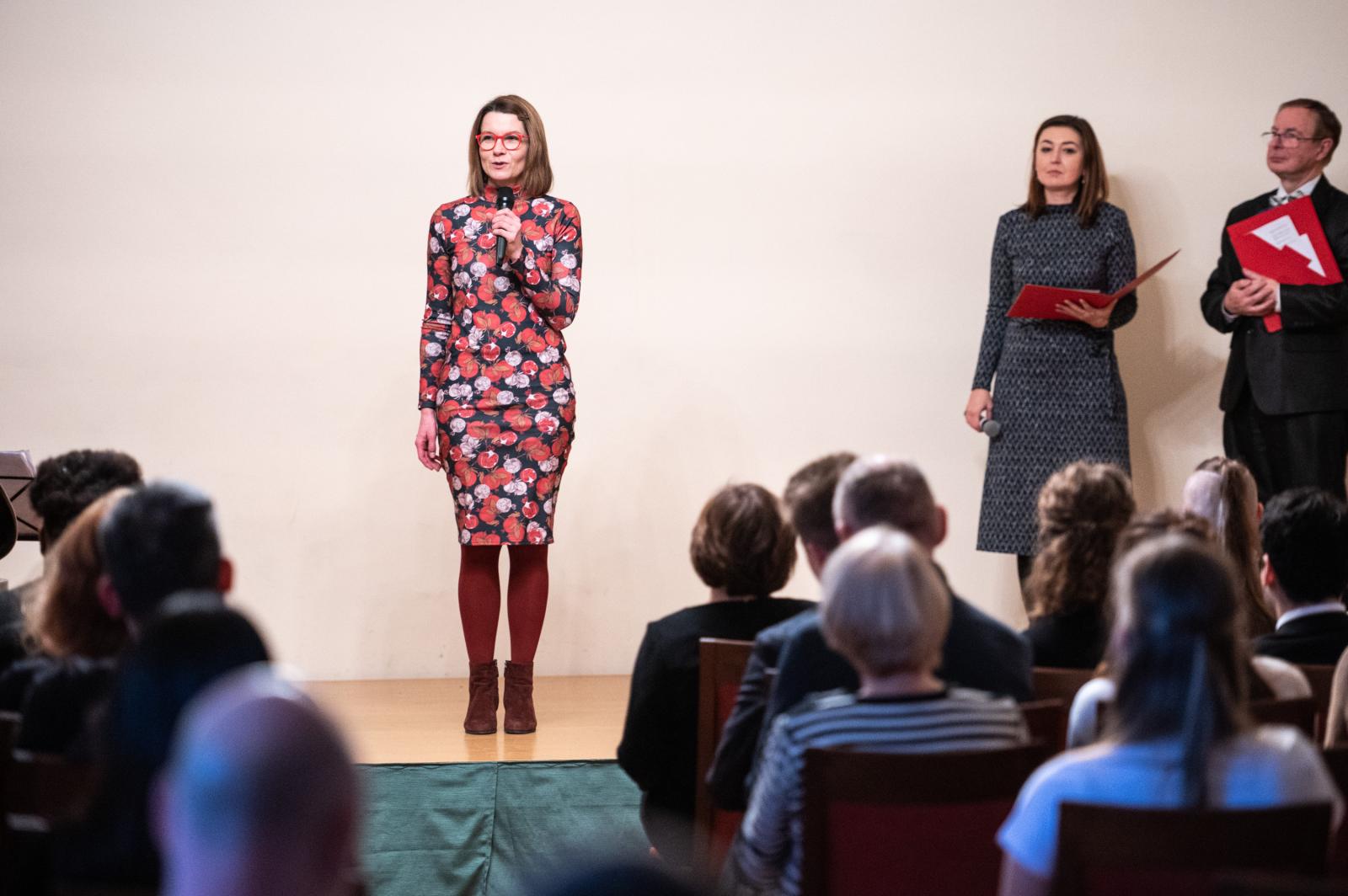 "We are meeting here in the time of Advent; Advent is a time of anticipation of good news and, despite the external circumstances, it is a time of inner joy. I am happy that we managed to invite performers from all the places where we teach, that is, not only from Voršilská, but also from our preparatory programmes in Krystal and Poděbrady. It's fascinating how gifted the students of Czech are," said director Dana Hůlková-Nývltová before the final singing of traditional Czech carols.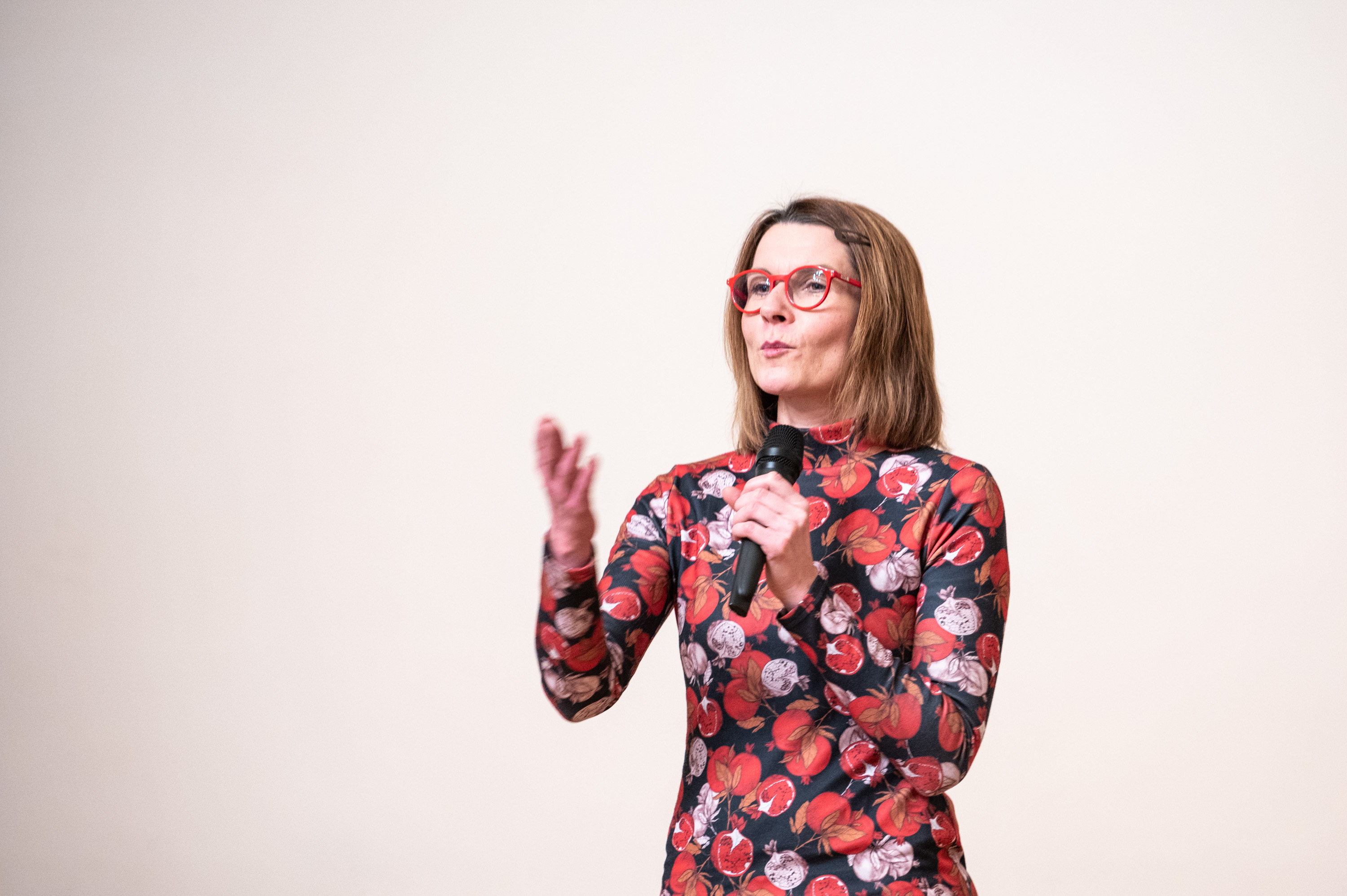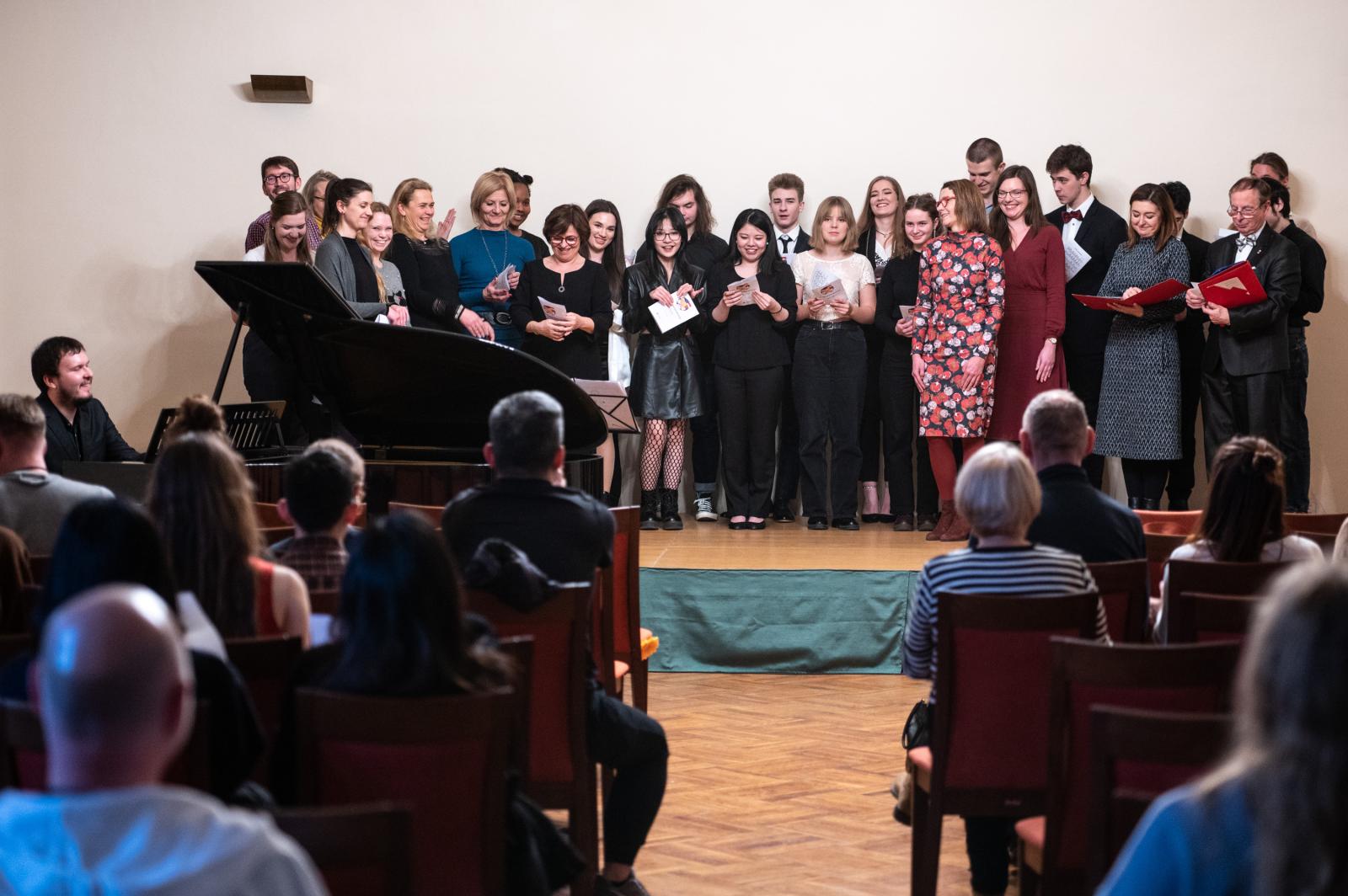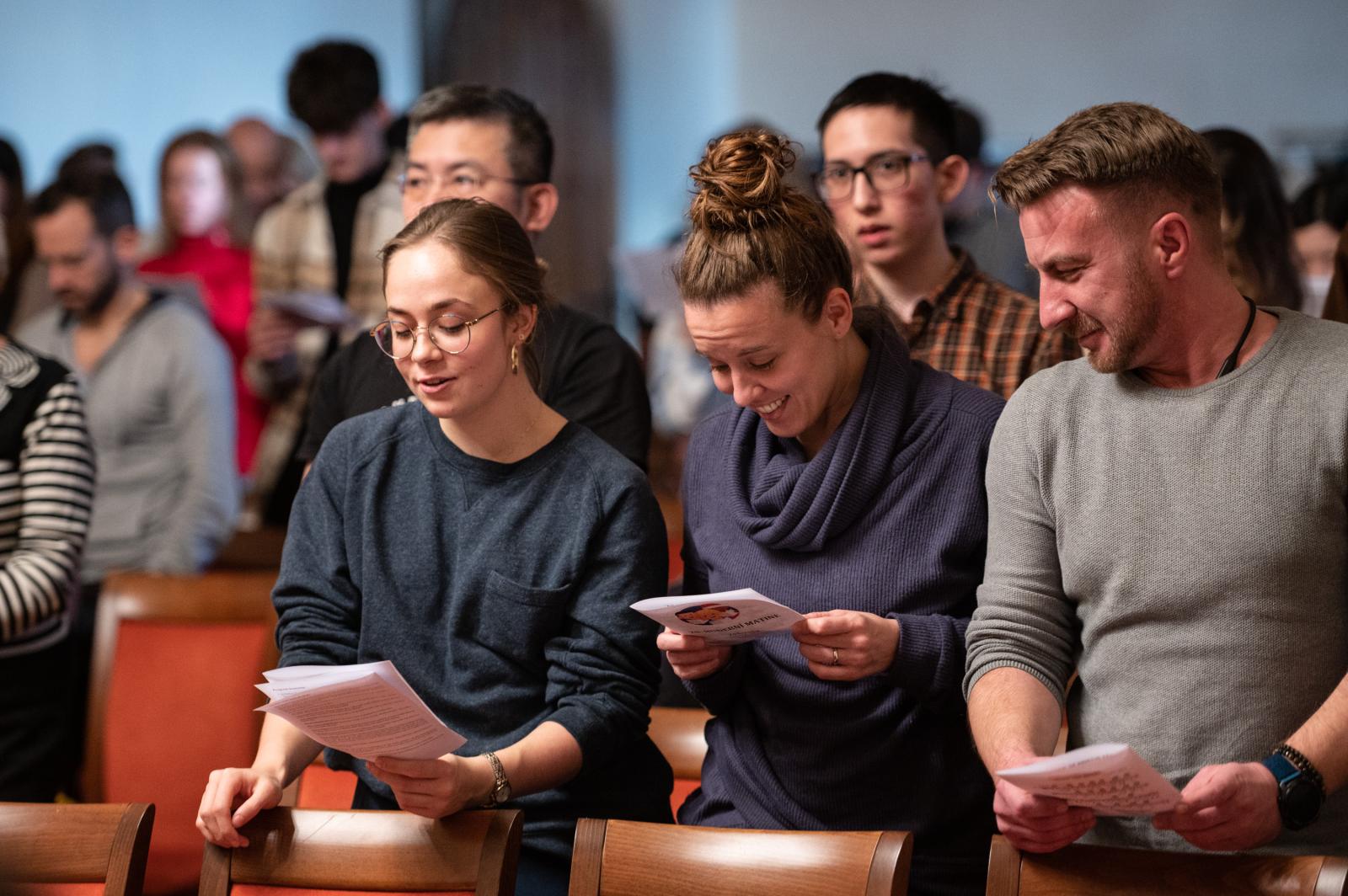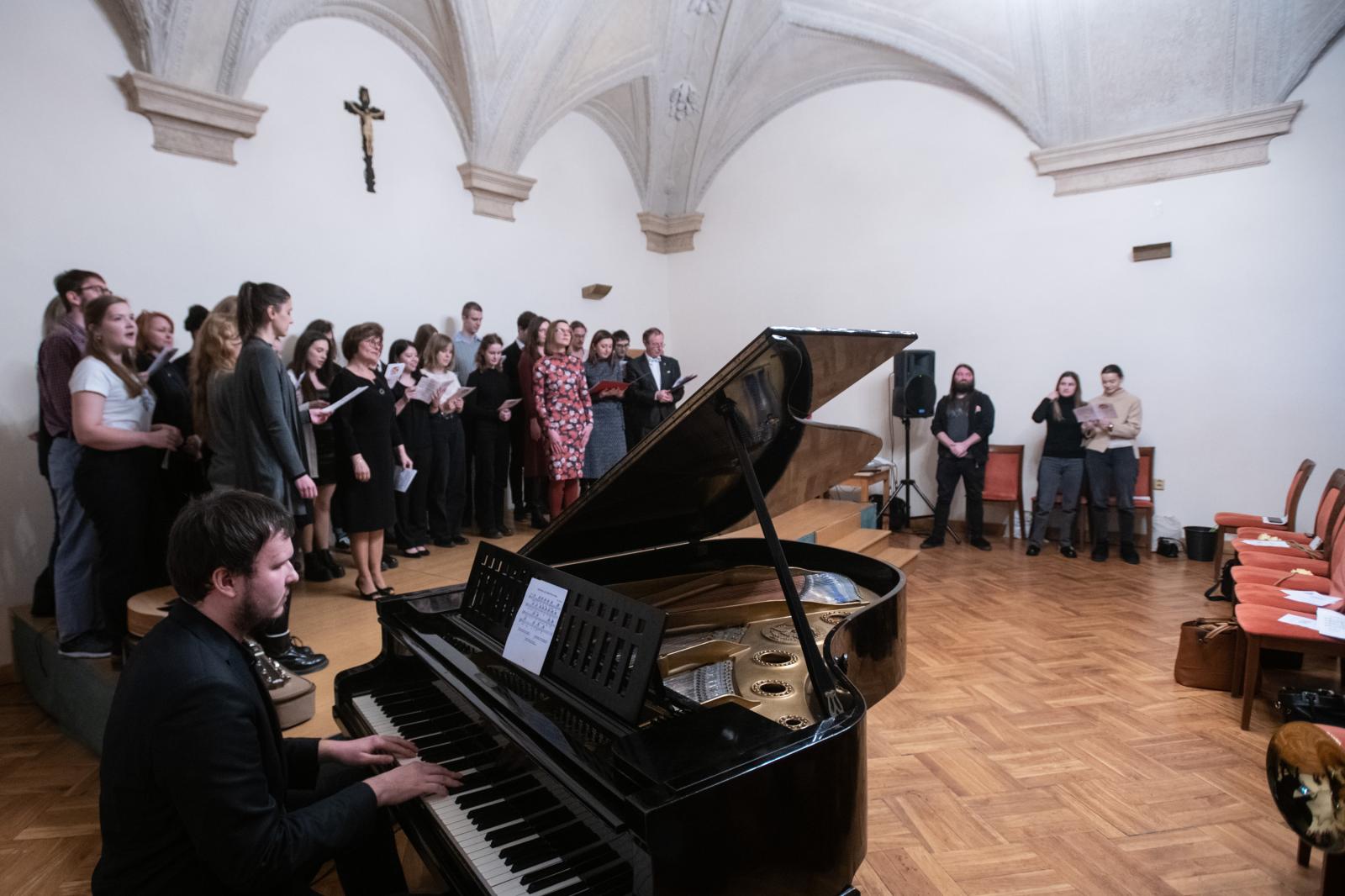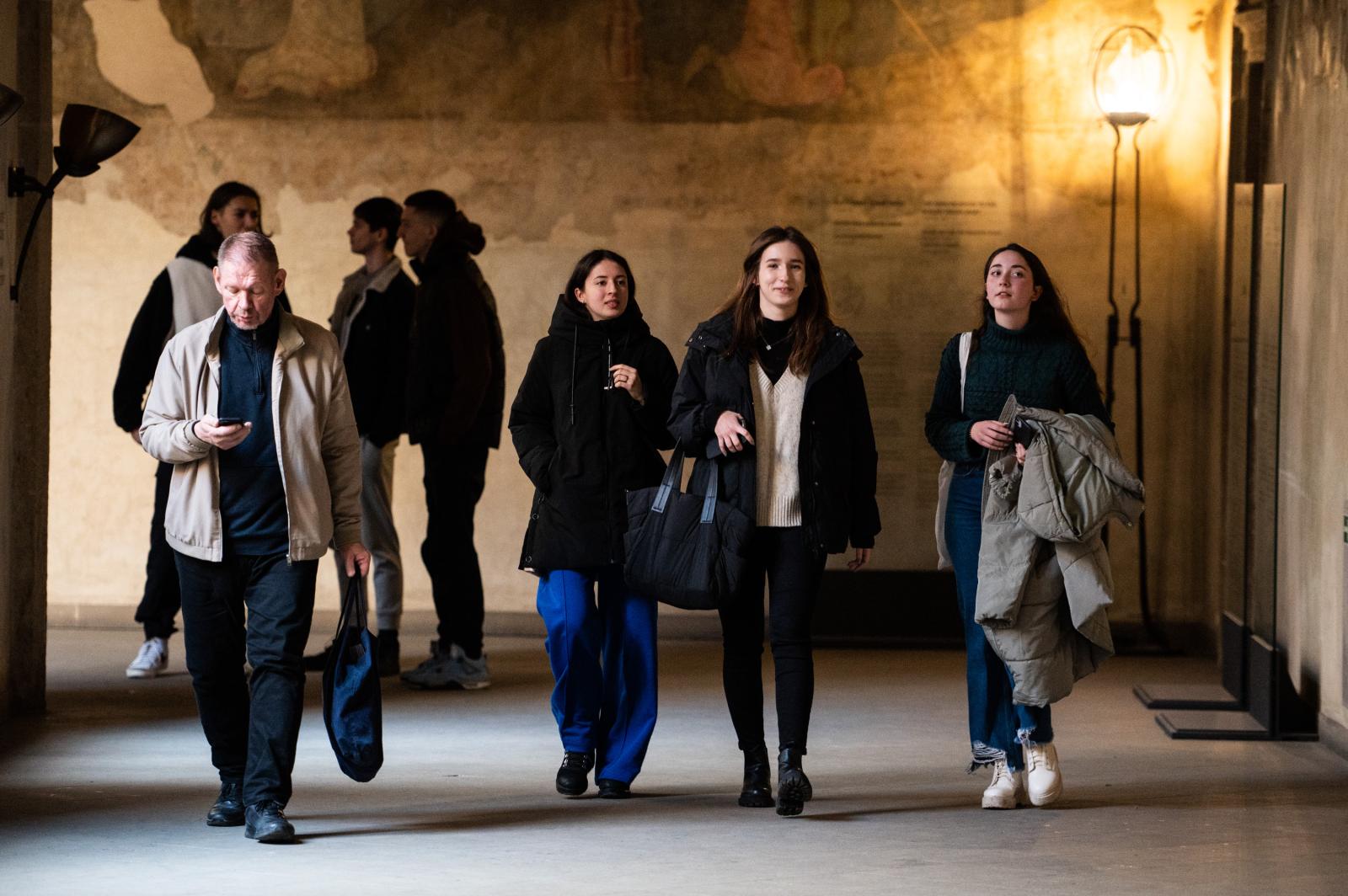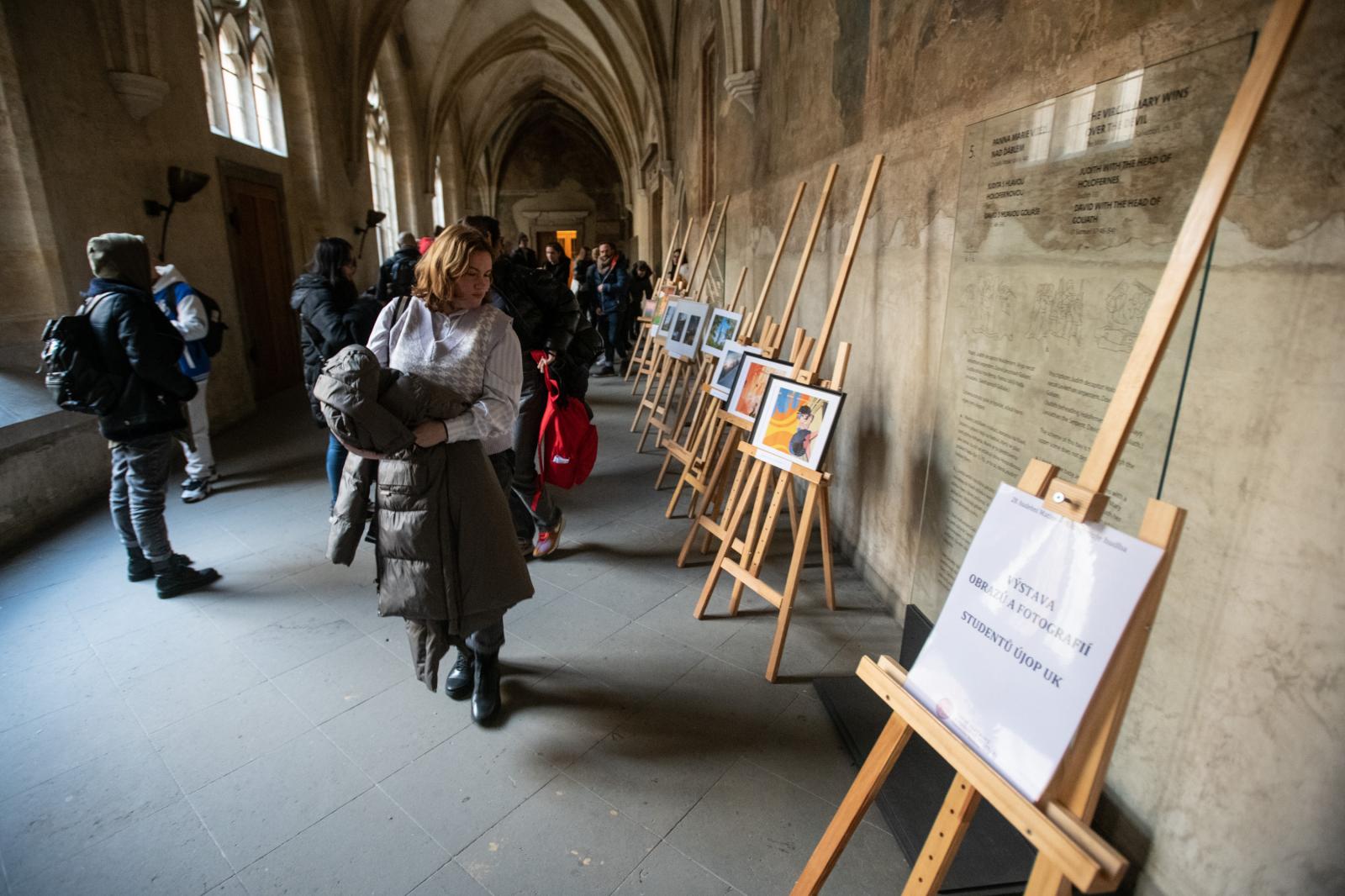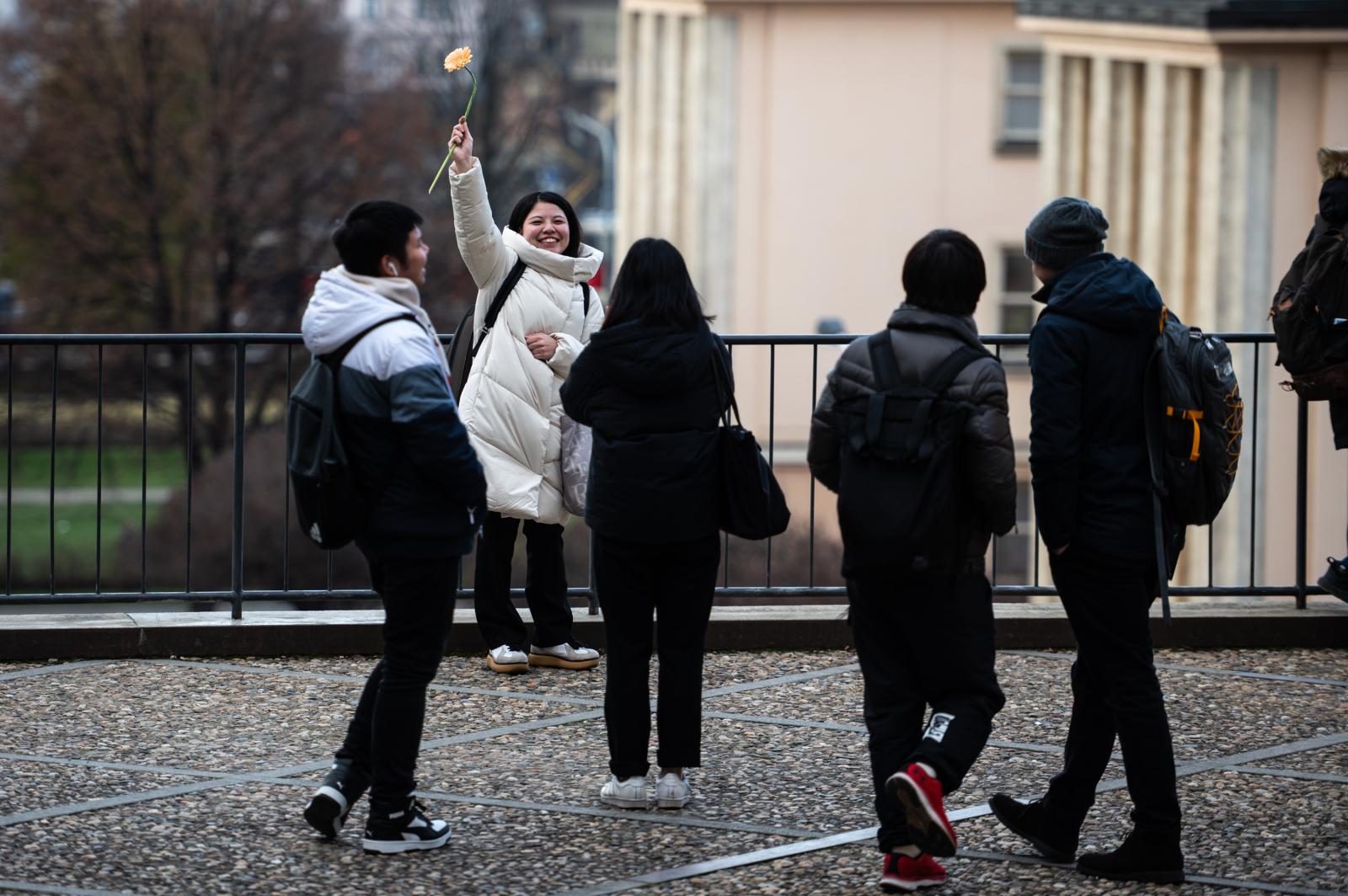 An exhibition of artworks by students was held in the Emmaus Ambit.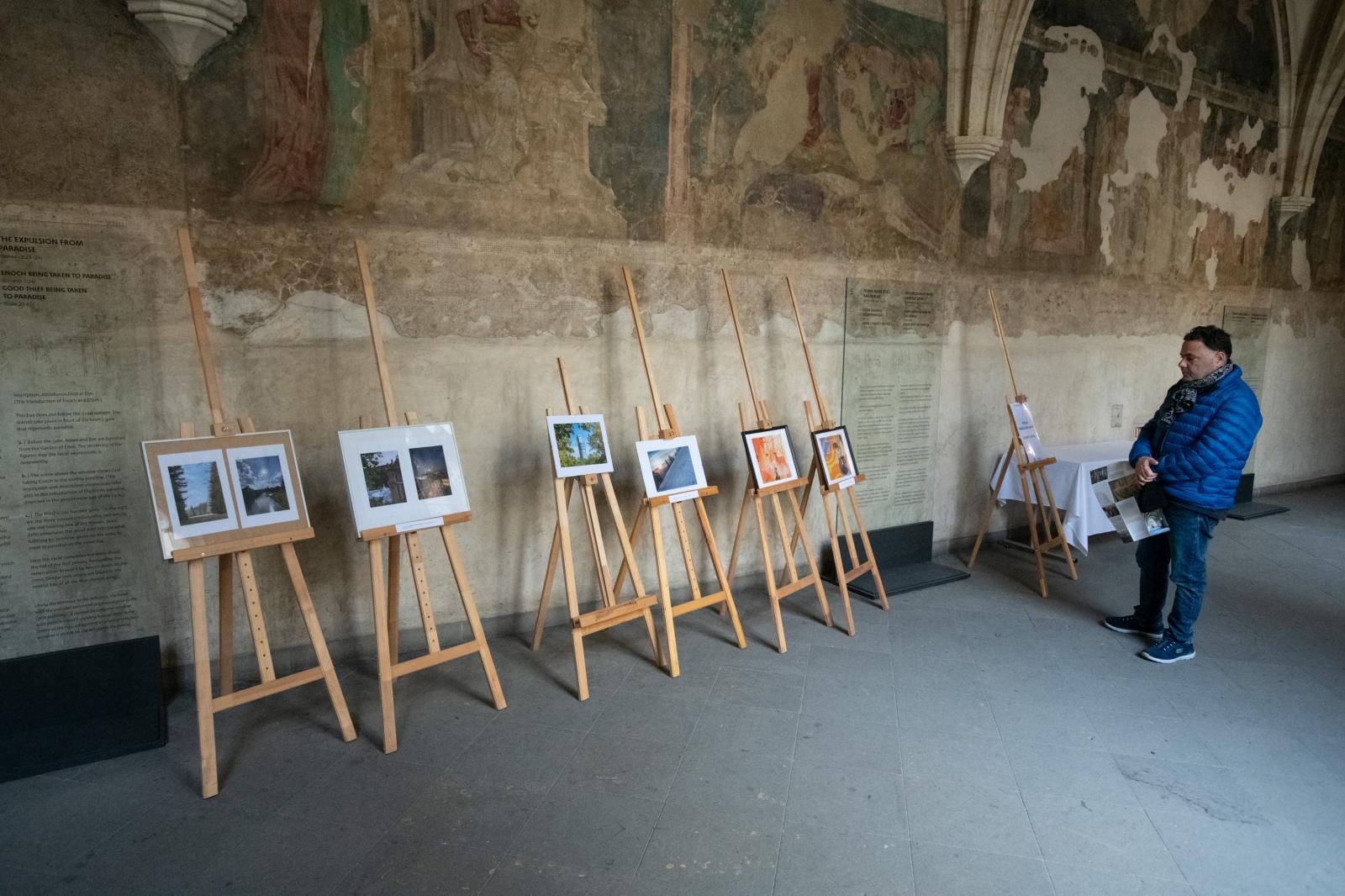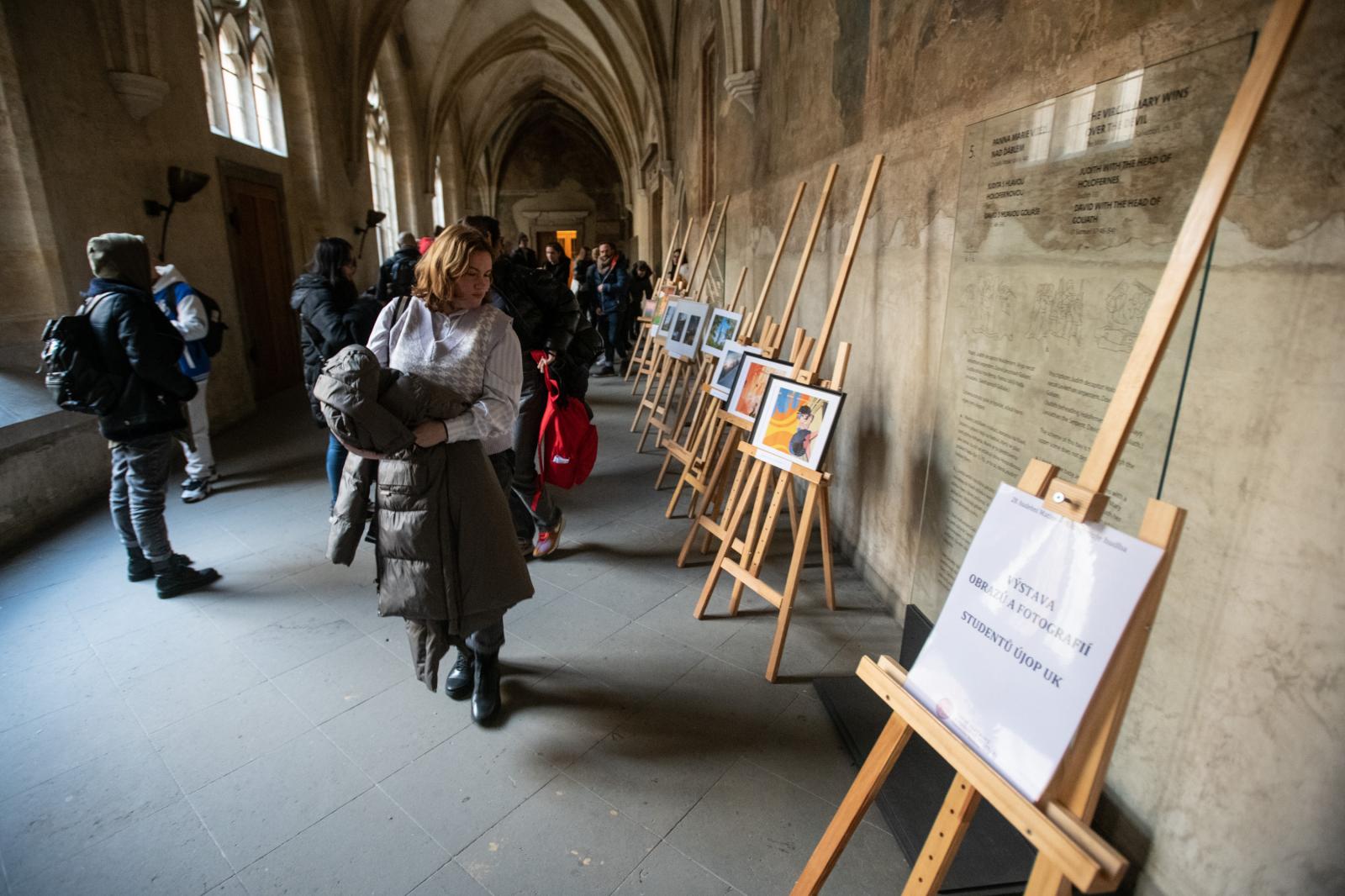 Text: Petra Köppl
Photos: René Volfík