You can use the self-evaluation chart to help you determine your level.
The chart is translated into many other languages here.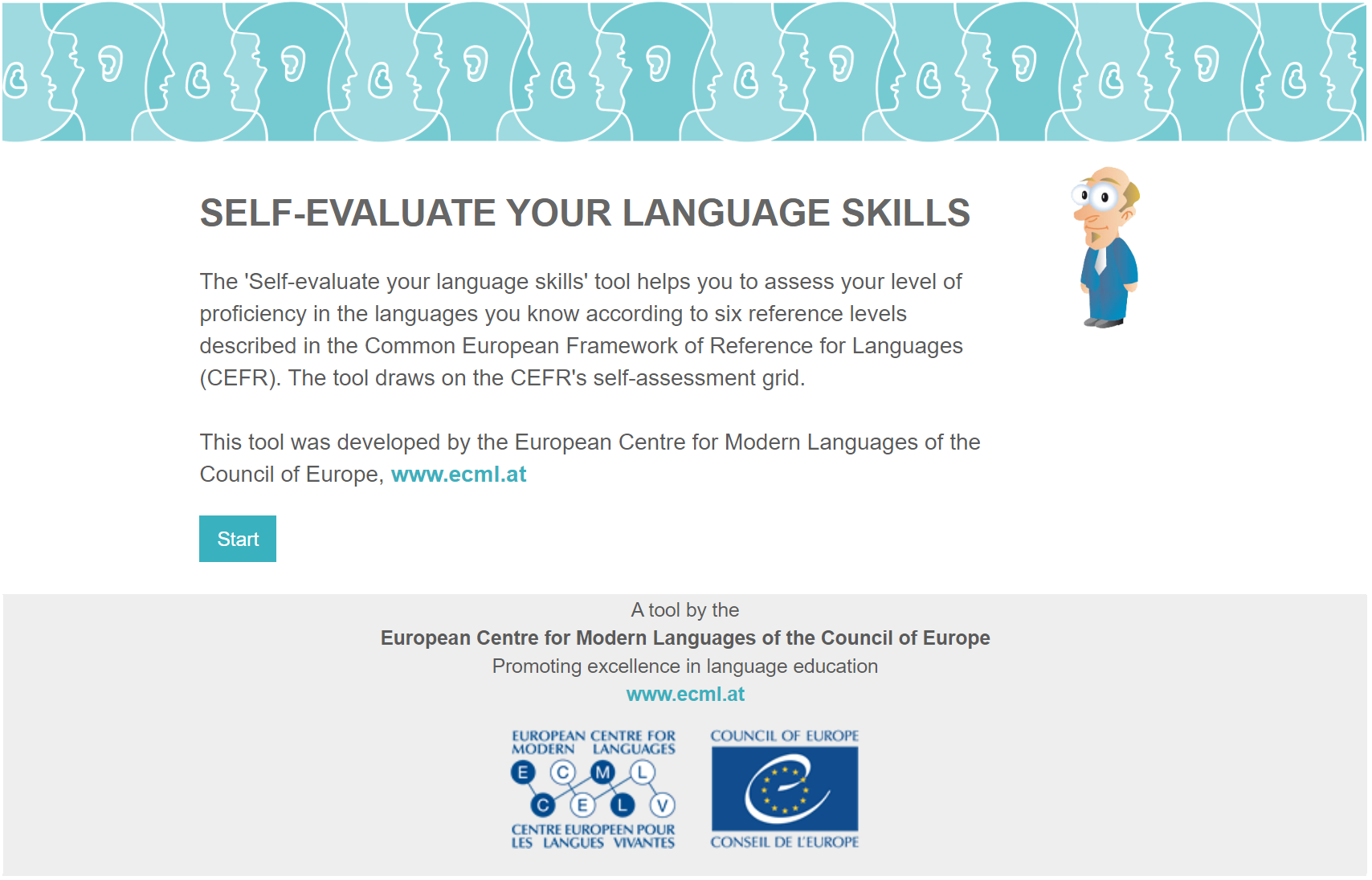 A1
You can understand and are able to use common everyday expressions and very basic phrases that aim to satisfy specific needs. You can introduce yourself and others and ask and answer simple questions about personal information such as where you live, people you know and things you own. You can communicate in a simple way if your partner speaks slowly and clearly and is willing to help you.
A2
You can understand sentences and frequently used expressions relating to areas that are of immediate concern to you (e.g. basic information about yourself and your family, shopping, work and place where you live). You can communicate in common situations that require a simple and direct exchange of information about well-known and common facts. You can describe your own family, immediate surroundings and matters relating to your most immediate needs in a simple way.
B1
You understand the main ideas of comprehensible written input on common topics you encounter regularly at work, school, leisure, etc. You can cope with most situations that may arise when travelling in the region where the language is spoken. You can write a simple, coherent text on topics that you know well or that are of personal interest to you. You can describe your experiences and events, dreams, hopes and goals, and you can briefly explain and justify your opinions and plans.
B2
You understand the main ideas of complex texts on both concrete and abstract topics, including professional discourse in your field. You can participate in a conversation in such a fluent and spontaneous way that you can have a standard dialogue with native speakers with no extra effort on either side of the interaction. You can write clear, detailed texts on a wide range of topics and explain your point of view on a current topic, giving the advantages and disadvantages of different alternatives.
C1
You understand a wide range of difficult and lengthy texts and recognise the implicit meanings of texts. You are able to express yourself fluently and promptly without apparently searching for words. You can use the language flexibly and effectively for social, academic and professional purposes. You can produce clear, well-organised, detailed texts on complex topics, demonstrating mastery of stylistic devices, linking expressions and cohesion elements.
C2
You easily understand almost everything you hear or read. You can summarize information from a variety of spoken and written sources while being able to present polemics and explanations in a logically organized form. You are able to express yourself spontaneously, very fluently and accurately, and to distinguish subtle shades of meaning even in quite complicated situations.